The Secret Garden was one of my favourite books growing up. It always seemed magical to me to stumble upon a hidden sanctuary of flowers, vines and sculptures. That's the exact feeling I get whenever I visit the gardens of Mount Wilson NSW.
Here's my guide to visiting the gardens of Mount Wilson and how you can make the most of your day trip there:
So where exactly is Mount Wilson?
Mount Wilson is located near Blue Mountains National Park in New South Wales, Australia.
I've embedded the Google Maps of Mount Wilson above so you can easily get directions and calculate commute times. From Sydney CBD, it's a 2 hour 10 minute drive and from the inner west (around Parramatta), it's 1 hour and 44 minutes.
There's no public transport to Mount Wilson so if you can't drive, TCP Garden Tours operates guided tours to the gardens on the first Sunday and third Saturday of each month. Simply take the train to Katoomba Railway Station and get picked up at 9:30am!
Best times to visit
As with most gardens, the best time to visit would be Spring (1 September to 30 November) and Autumn (1 March to 31 May) even though Mount Wilson's gardens are open all year round.
In Australia, we don't have four distinct seasons so it's fascinating to see the leaves change colours in Mount Wilson's gardens. Personally, autumn is my favourite season to visit the gardens as Mount Wilson becomes a stunning kaleidoscope of reds, greens, browns, yellows and oranges.
The Secret Gardens of Mount Wilson NSW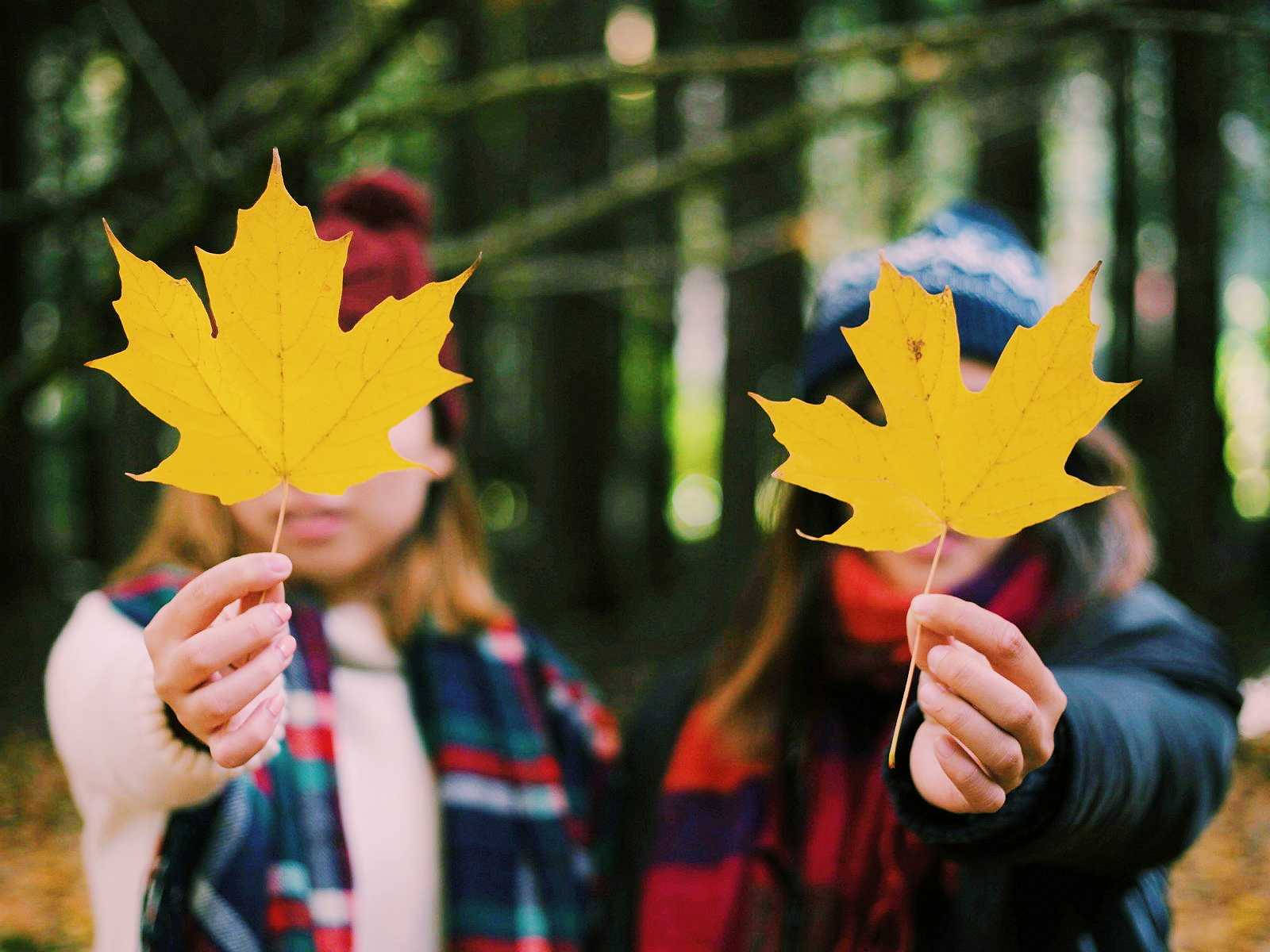 There are quite a few gardens in the Mount Wilson, Mount Irvine and Mount Tomah area. The most famous ones are situated on The Avenue in Mount Wilson or just off of it. Here are two of my favourite Mount Wilson gardens:
Located at 29 The Avenue, Mount Wilson NSW 2786.
Breenhold is my favourite garden in Mount Wilson for its huge pine trees, walled gardens, flowers, ferns and towering eucalypts. It sits on a whopping 45 hectares of land and is separated by The Avenue into two sides. You get a stamp upon entrance (entry is $10 for adults, $5 for children over 12 years old and free for children under 12) so you can go to the other side of the garden at your own leisure. I've been here twice now and it's absolutely gorgeous for photography. Be sure to bring a picnic as you can spend an entire day here!
If you visit in Autumn, you'll see plenty of wedding shoots and tourists. Here are some photos I've taken in Breenhold:
Gorgeous flowers everywhere.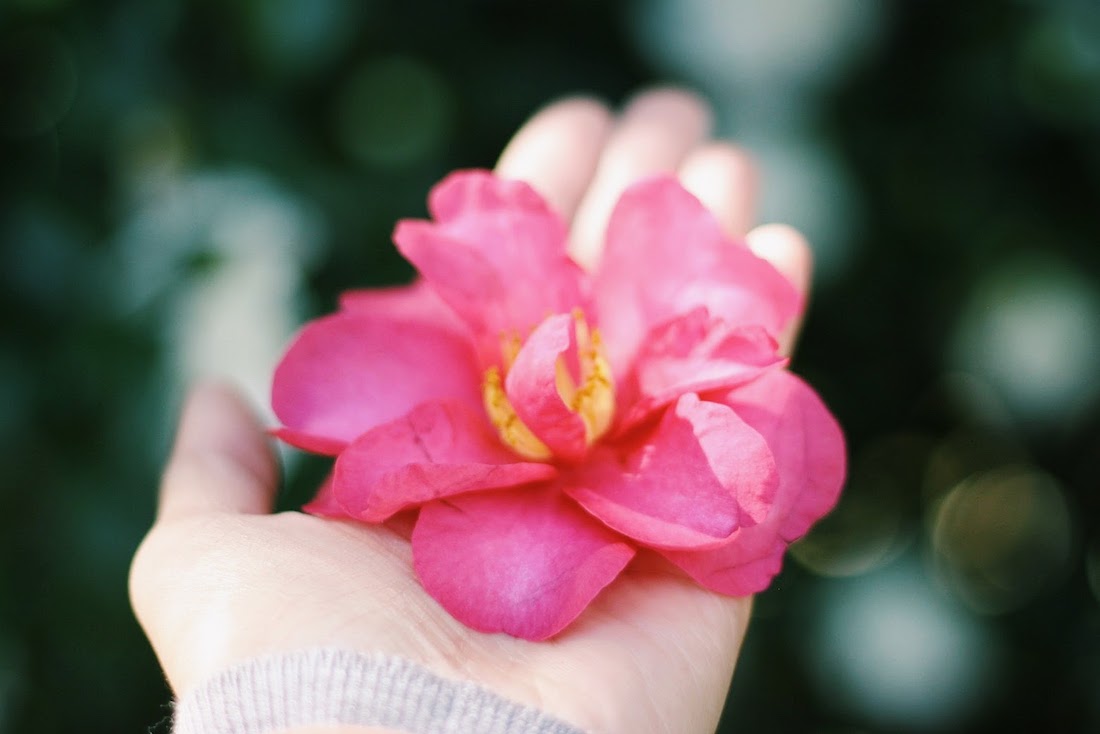 Love me some purple flowers!
I have a confession…my dad is a leaf thief. He picked up a bunch of these red leaves and stowed them in his phone case…
These dried leaves were so much fun to shoot and play with. They're super crunchy and fun to jump into!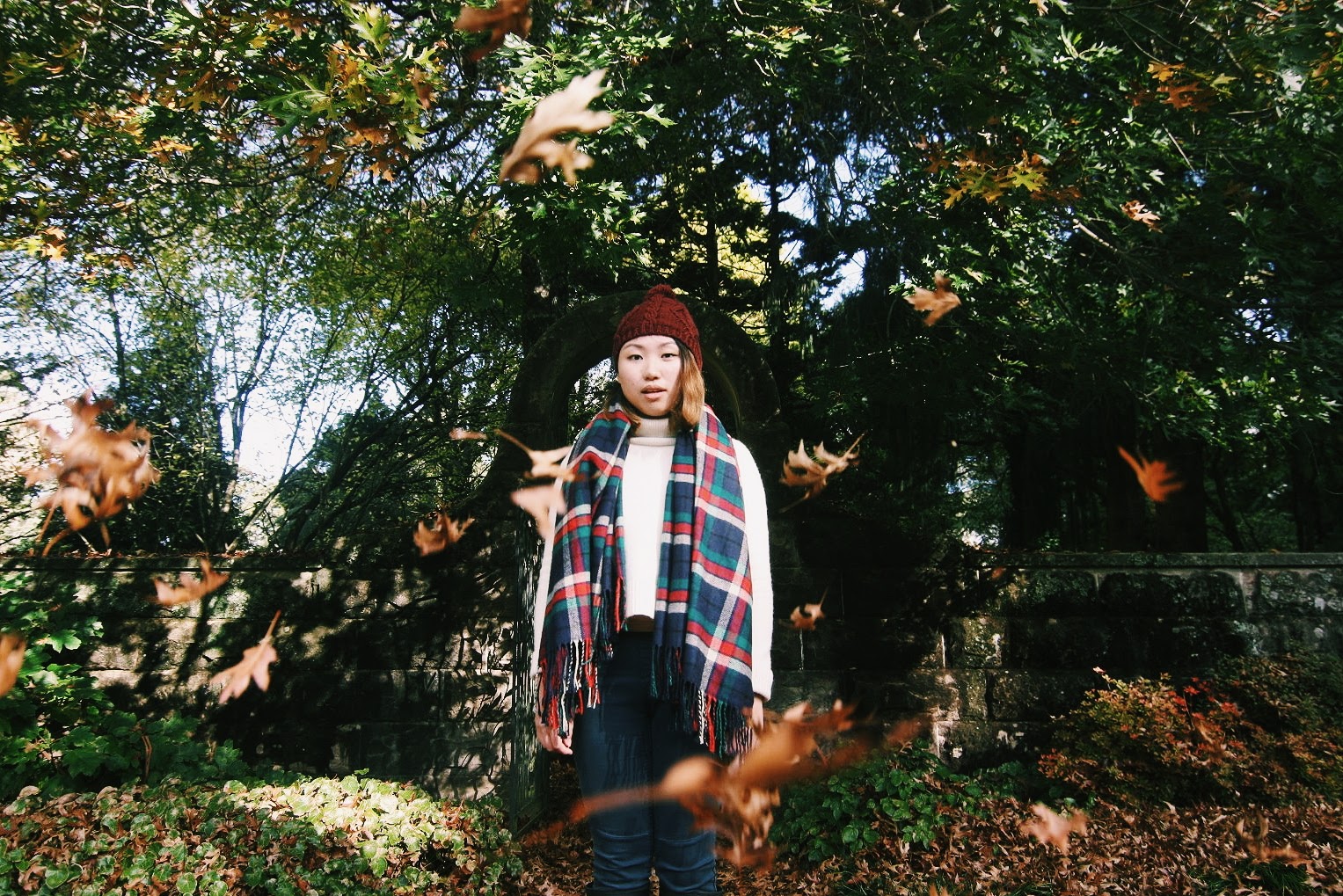 Beautiful yellow colours.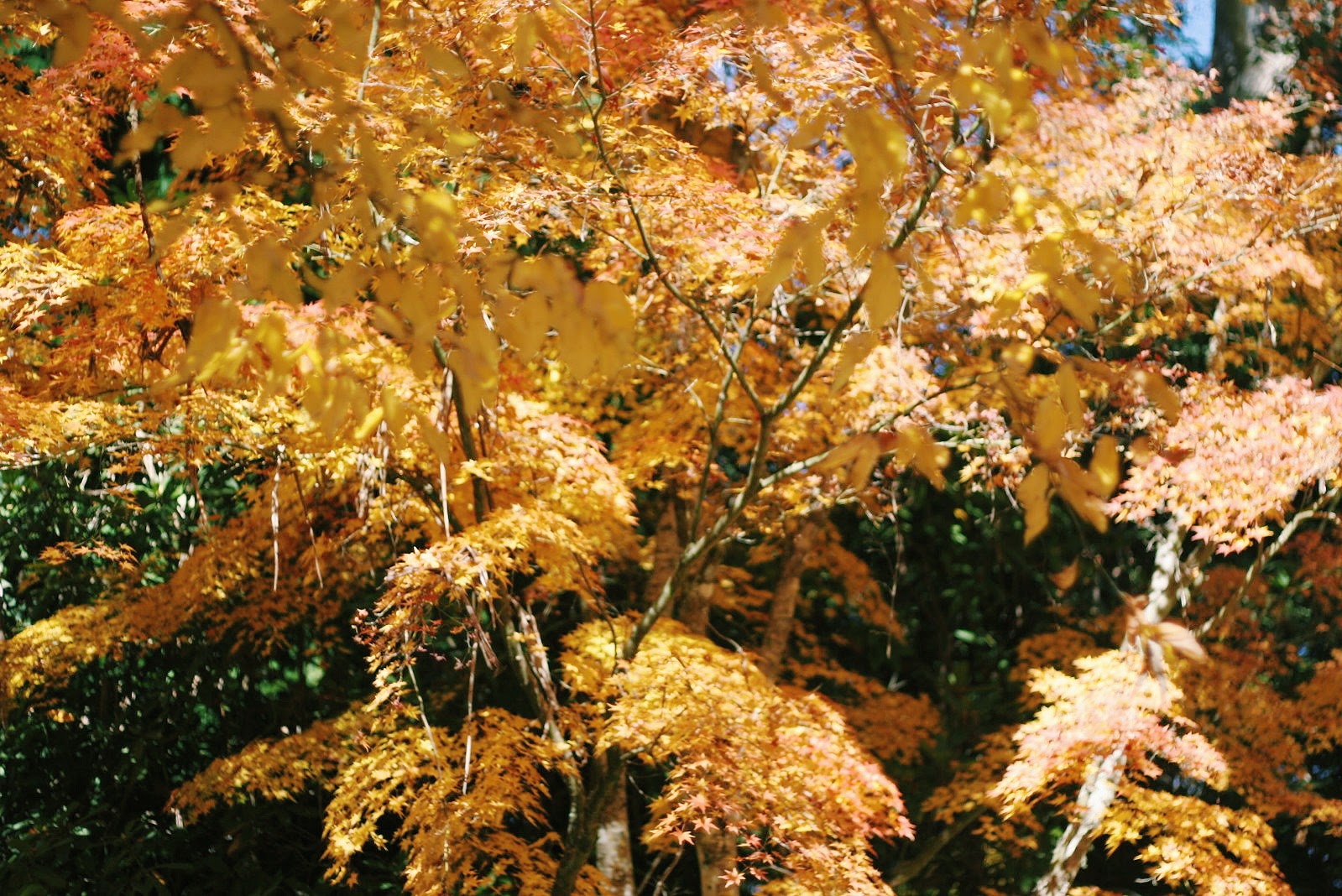 My brother's girlfriend striking a pose for me.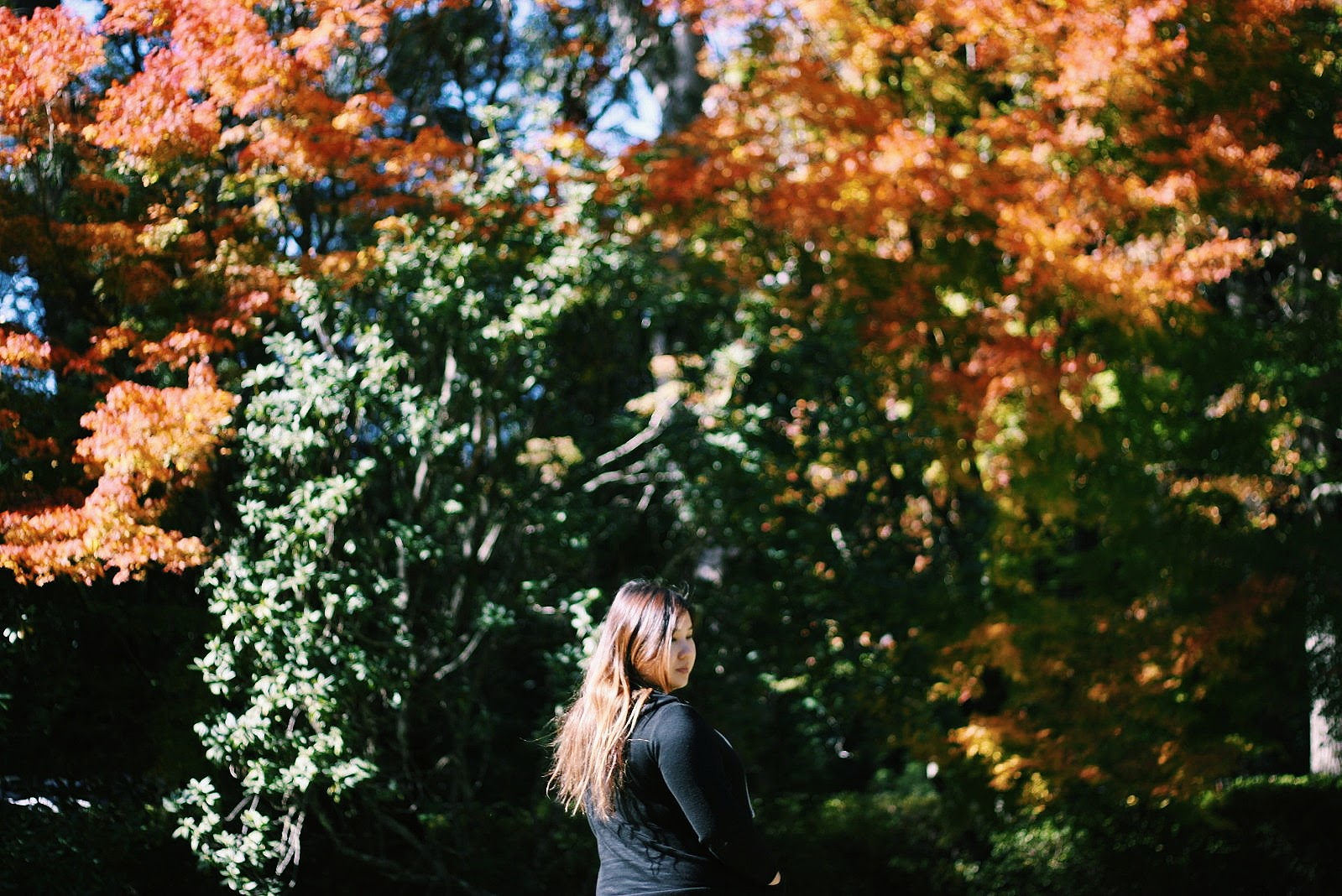 Located at 53 The Avenue, Mount Wilson NSW 2786.
Ranked #2 on TripAdvisor's list of things to do in Mount Wilson, you can't go wrong. The admission is $8 for adults and $2 for kids and the garden is situated on a quaint 12 acres of land (Breenhold is about 111 acres if you convert hectares to acres). It was established 1880 by Edward Cox and has been maintained by several generations of the Cox family since.
There are bronze statues, fountains, rose gardens, plenty of flowers and hundreds of deciduous trees. You can easily spend 2 hours just wondering through these gardens and taking in the fresh air. However, keep in mind that there's no toilet or rubbish bins!
If you're planning a visit, look out for the iconic red gate of Bebeah.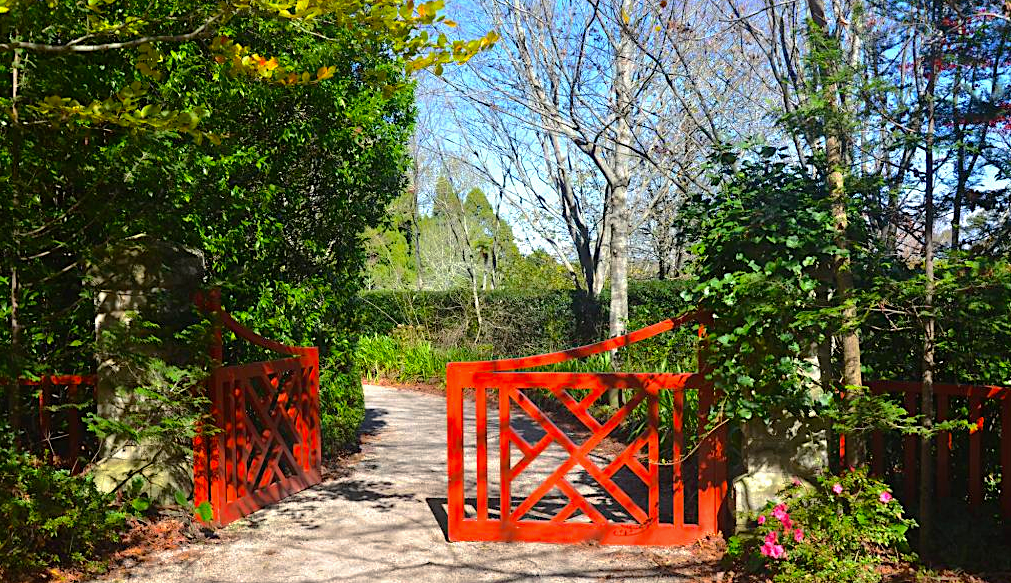 How to make it a day
1. Pop into The Pines Orchard for a bite to eat and drink
Located on Bells Line of Road, this is always a convenient stop when you're heading to or from the gardens of Mount Wilson. The Pines Orchard sells a bit of everything; there's a cafe, store and grill inside. There's plenty of seating inside and outside too!
If you visit, be sure to have a slice of their famous apple pie (it tastes amazing with icecream and cream) and try Bilpin's famous Hillbilly cider.
2. Drive to Wentworth Falls for breathtaking views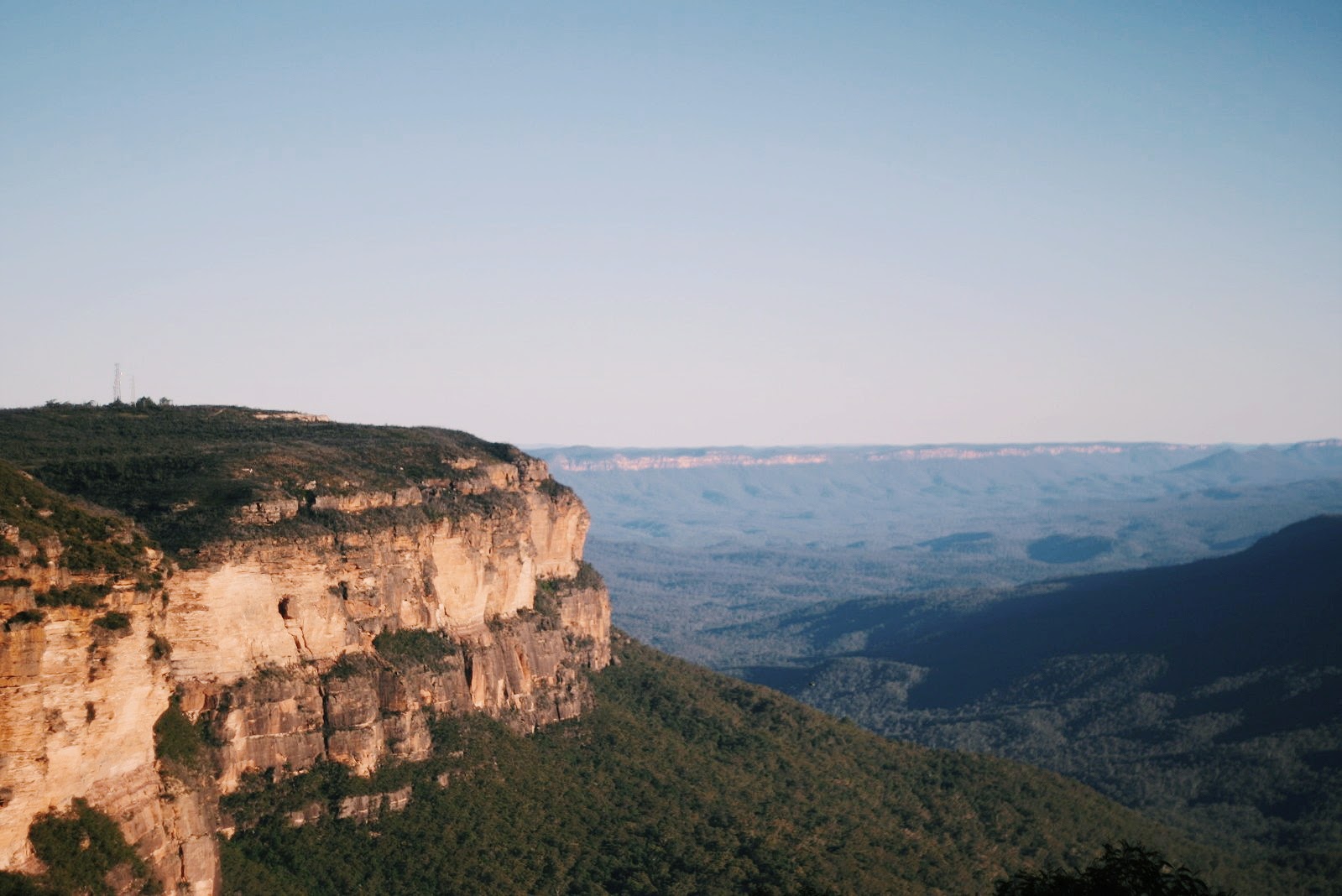 From The Avenue in Mount Wilson, it's a 1 hour drive to get to Wentworth Falls. We went to Wentworth Falls Lookout then continued to Fletchers Lookout to get a better view of the waterfall. This was an easy 30 minutes return. Otherwise you can opt for a number of longer hikes including National Pass.
If you enjoyed this post on The Secret Gardens of Mount Wilson NSW, be sure to leave a comment below to let me know! Or if you've been to Mount Wilson before, let me know what your favourite garden was or post a picture!
Thanks for reading! Want more microadventure inspiration? Check out Top 10 Short Day Trips From Sydney. Alternatively, you can follow me on Facebook and Instagram to see where I'm currently exploring!