Did you know that New South Wales has about 12 days of public holidays each year which culminates to only three long weekends? So it's all the more crucial that you make the most them!
Without further ado, here are seven of the best long weekend getaways from Sydney:
7. Hunter Valley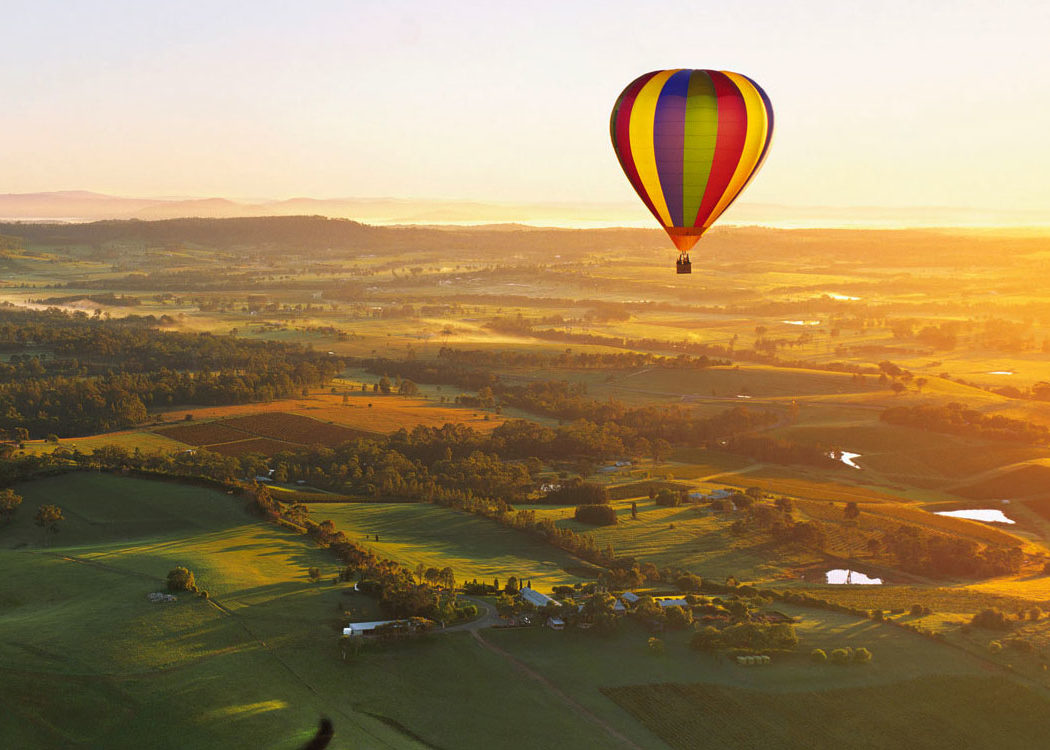 The Hunter Valley is Australia's oldest wine region and is located only 2 hours north of Sydney. It's a must visit for anyone who loves wine, cheese, chocolate and gourmet food. If you don't drive, there are plenty of bus tours available from Sydney (if you're planning to drink a lot, you might want to opt for this!).
In terms of activities, wine-tasting is a given but if you're not too big on drinking, you can play golf, hire a bike and explore, get pampered at a day spa, skydive or check out the regional art. Be sure to book a sunrise hot air balloon ride to drink in the gorgeous landscape too!
If you're there for the Queen's Birthday long weekend (10 – 12 June) then you're in for a treat! Eat and drink to your heart's content at The Hunter Valley Food and Wine Festival in Pokolbin!
6. Merimbula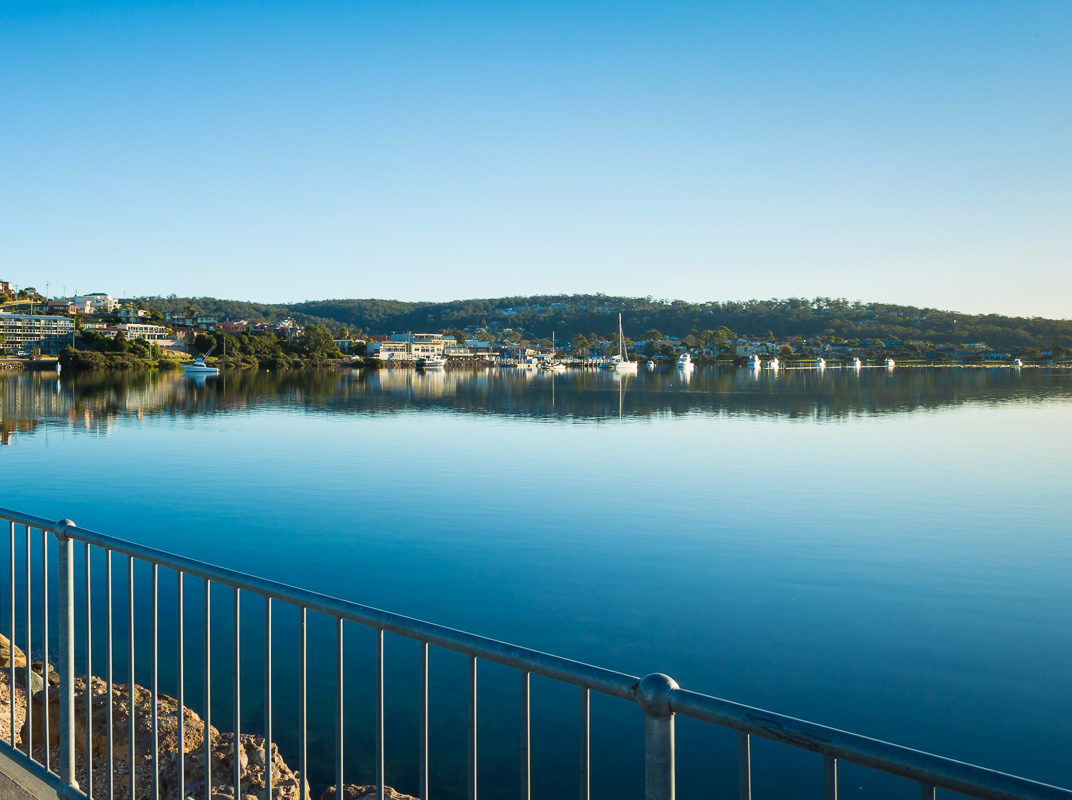 Merimbula is aptly nicknamed the Jewel of the Sapphire Coast for its crystal clear waters, abundant natural beauty and laid-back atmosphere. It's about 6 hours from Sydney so it's a good idea to spend a weekend or long weekend there.
While Merimbula town centre is quite small, there's still plenty to do! Be sure to check out Magic Mountain Fun Park, hire canoes or kayaks down by the numerous lakes, book a whale watching cruise or visit the Merimbula Aquarium.
If you're in Merimbula during the Queen's Birthday long weekend, the 37th Annual Merimbula Jazz Festival will be in full swing from 9 – 12 June. There'll be street parades and live jazz by the lake too!
Also, the towns around Merimbula make for some awesome day trips. Bermagui is another seaside town with some beautiful hiking trails and Bega has the Bega Cheese Heritage Centre ('nuff said).
5. Port Stephens
Port Stephens is an idyllic coastal town located just 2 hours north of Sydney. With 26 gorgeous beaches and plenty of sheltered inlets and bays, you might never want to leave!
If you're an adrenalin junkie, Port Stephens is the perfect long weekend getaway for you! There are water activities like kayaking, snorkelling, stand up paddle-boarding, surfing, dolphin spotting and whale watching (June – October are the best months for this). Alternatively, you can hike at Tomaree National Park or opt for land activities like horse riding, camel riding, sandboarding and quad-biking at Stockton Sand Dunes.
4. Mount Wilson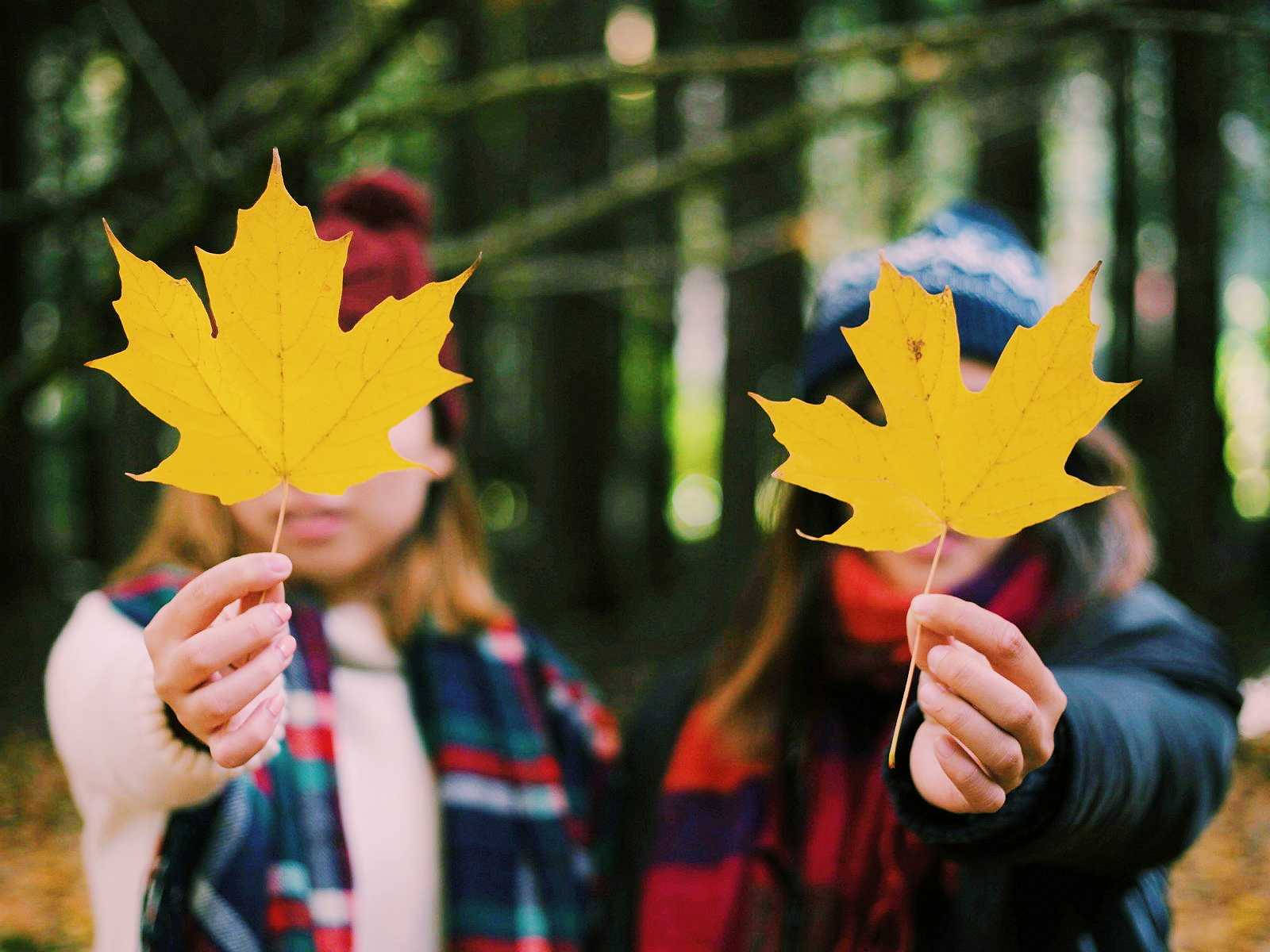 While Autumn is the best season to visit the secret gardens of Mount Wilson, the area still makes for a fun long weekend getaway all year round. Located just 2 hours from Sydney near Blue Mountains National Park (one of my favourite day trips), there's no shortage of things to do or mountains to hike.
At Mount Wilson, you can visit the sculpture gardens and private gardens for a small fee (usually $10 or less), pick fruit at Bilpin, visit the Turkish Bath Museum or gorge on some fresh apple pie and cider at The Pines Orchard cafe. After all that, stop by the Japanese Garden and Bathhouse in the Blue Mountains for a relaxing herbal steam or massage to wind down.
3. Jervis Bay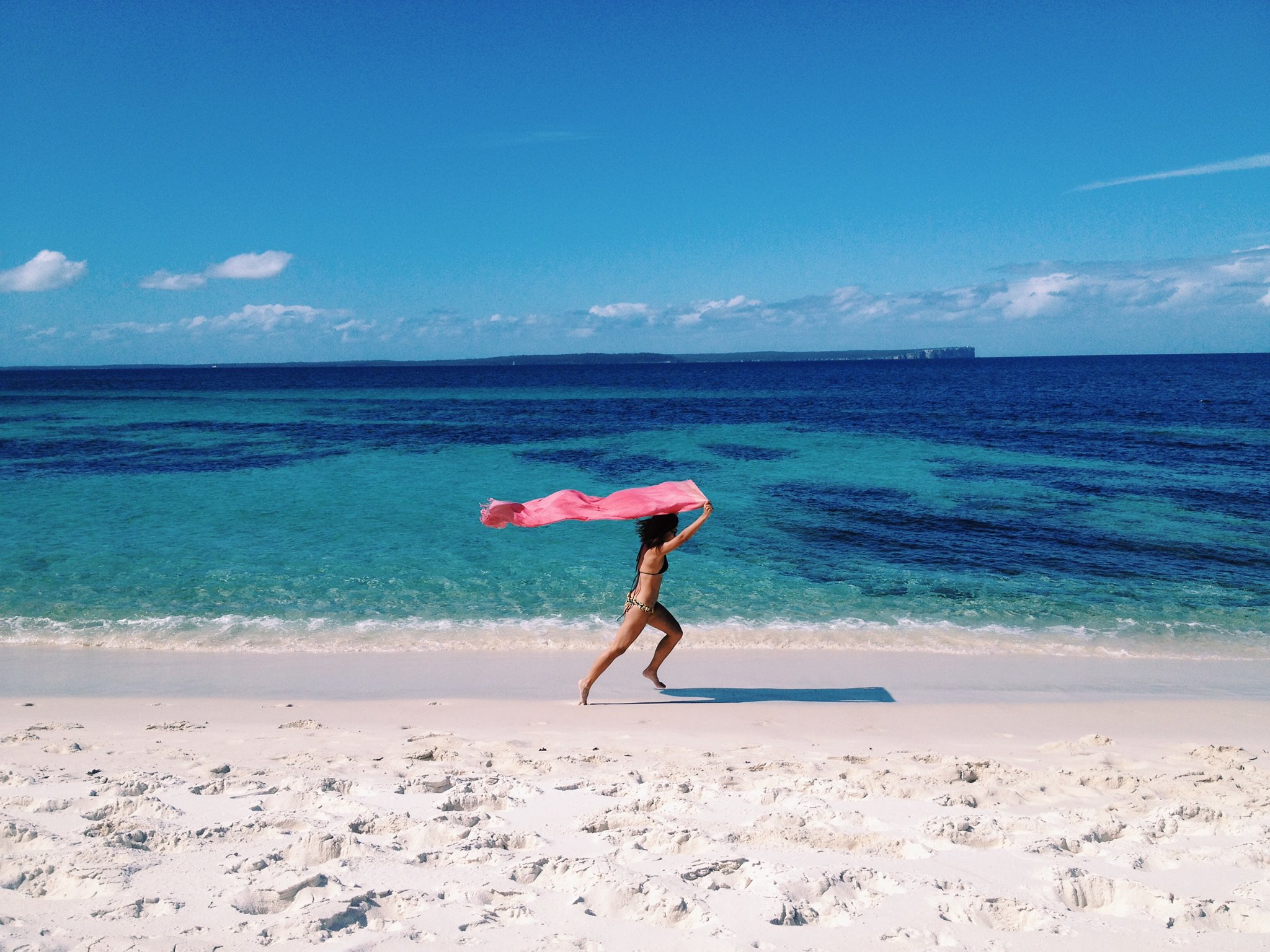 Check out how white that sand is! That's exactly what you can expect from Jervis Bay, a stunning coastal town located about 3 hours south of Sydney. It's one of my favourite beach destinations during the summer months but it packs a punch during winter as well.
From June to October, you can witness humpback and southern right whales on their annual migrations. In fact, Jervis Bay is one of the best places in Australia to witness this and you can watch out for resident dolphins playing in the bay too!
2. Canberra
There's a lot to do in Canberra, the nation's capital. The city is located about 3 hours south-west of Sydney and is en-route to the Snowy Mountains. If you don't drive, there are plenty of Greyhound buses that service this route each day. Tickets cost roughly $38 one way.
As shown in the video above, it's a very family-friendly city and there's something for everyone. One of my favourite attractions in Canberra is Questacon, the national science and technology centre. When you're done geeking out there, you can visit the Australian Parliament House, Australian War Memorial, National Art Gallery or simply stroll around Lake Burley Griffin for some fresh air.
There are also a lot of aesthetic cafes and bars that have popped up over the past few years. Be sure to visit The Cupping Room for coffee and brunch and Hotel Hotel for scrumptious lunches and dinners (and beautiful architecture).
1. Kosciuszko National Park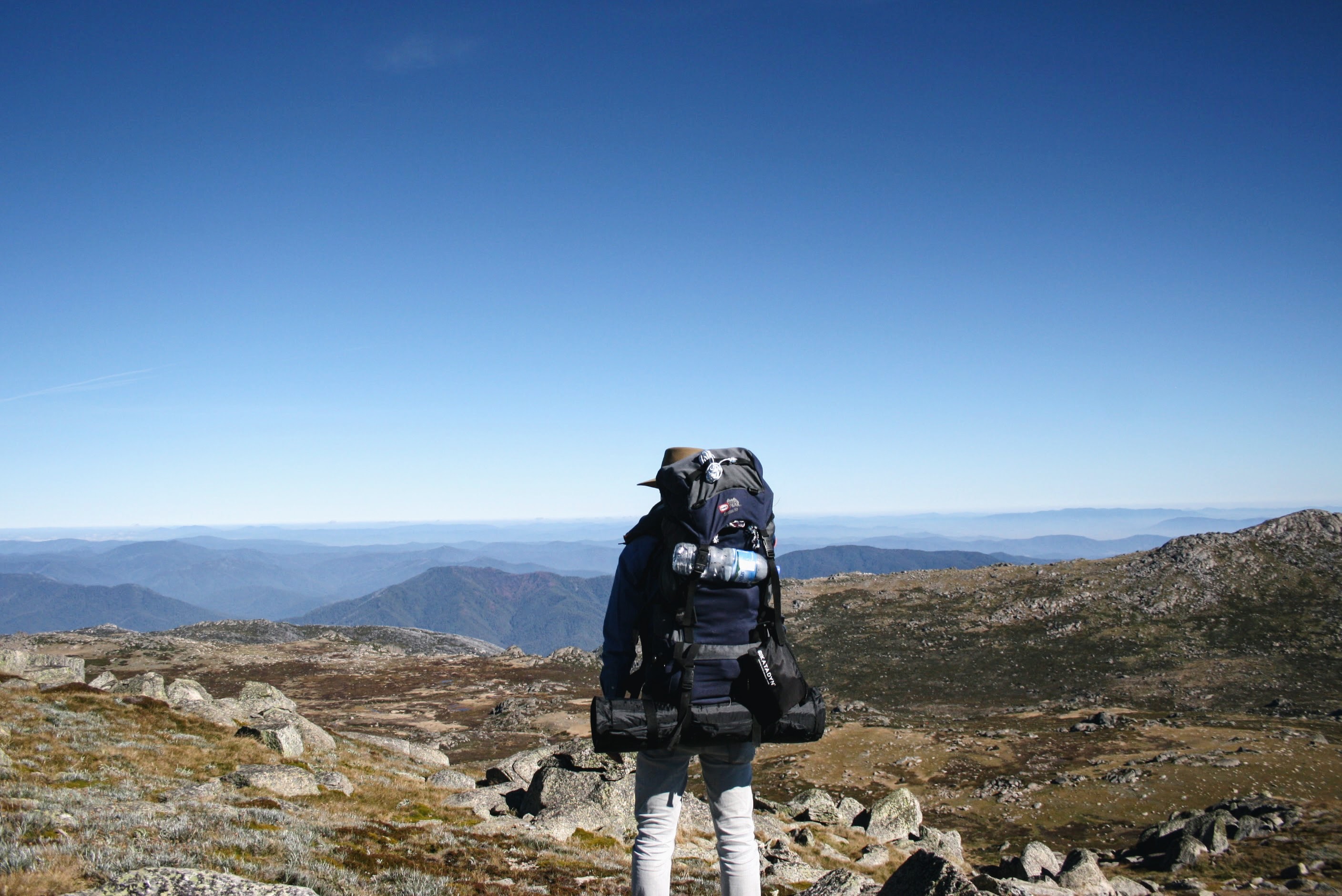 Located 5.5 hours south-west of Sydney, Kosciuszko National Park is my top pick for any long weekend. It's a nature lovers paradise with bountiful peaks such as Mount Kosciuszko, the highest mountain in mainland Australia and Cabramurra, the highest township in Australia.
During the warmer months, you can hike to the summit of Mount Kosciuszko which takes about 6 to 8 hours return, dabble in backcountry camping, take some mountain bikes for a spin or explore Yarrangobilly Caves.
In the colder months, the rugged landscape transforms dramatically into a winter wonderland. If you're a snow sports enthusiast, you'll absolutely love Perisher Ski Resort and Thredbo Resort for skiing or snowboarding.
Alternatively, you can opt for a long weekend in a different state or country. To find the cheapest destination you can fly to for a short getaway, simply go to Skyscanner and input specific dates and "everywhere" as your destination.
If you're looking to use Airbnb for the first time, get $50 for free here! I've had nothing but the best experiences in Airbnb rentals in Japan, Tasmania, the Philippines and New South Wales. I'll be staying in a hippie-style Airbnb up in the Gold Coast later in June. Feel free to follow my misadventures on Facebook and Instagram!
If you're after a shorter weekend getaway or day trip, you might be interested in Top 10 Short Day Trips From Sydney and Escape to the Secret Gardens of Mount Wilson (NSW).
Did you enjoy this blog post on the Best Long Weekend Getaways from Sydney? Let me know in the comments below!