Last month, I spent a weekend in the Gold Coast. However, it wasn't without a second round of flight trouble. After a cancelled flight, we arrived at 8am on Saturday morning and spent a short (but jam-packed) 34 hours in the Gold Coast.
Here's how to make the most of a weekend in the Gold Coast:
Saturday
Arrive at Coolangatta Airport, grab coffee to go and pick up a rental car from Thrifty.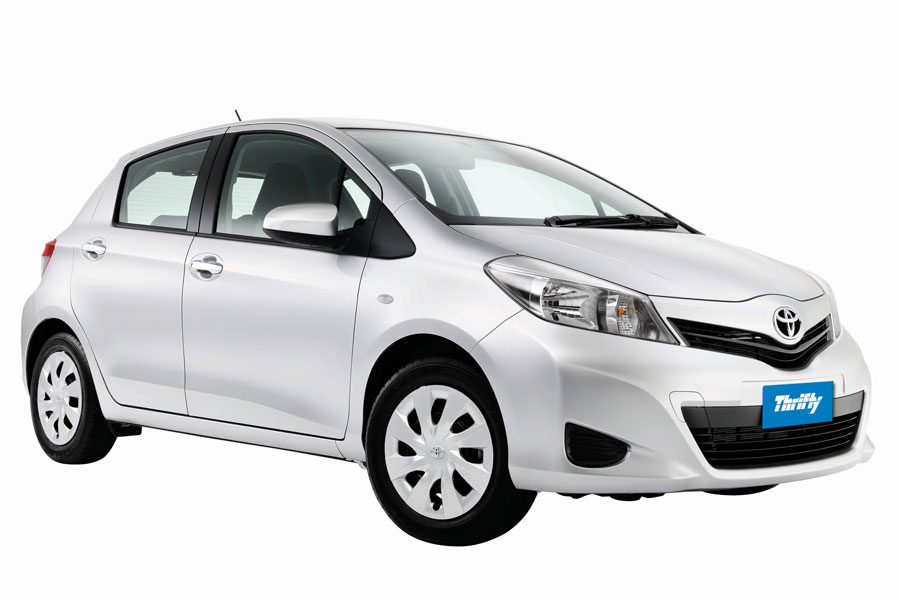 We rented a nifty little Toyota Yaris! Remember to purchase rental vehicle excess insurance beforehand to ensure you're covered in the event of an accident.
Next, check into your accommodation.
We stayed at a lovely surf-themed Airbnb in Miami, Queensland. It was a 20 minute drive away from the airport and only a 5 minute walk to Miami Beach.
After we told our host Tony that our flight got cancelled, he generously offered us an extra night free of charge! Unfortunately, we weren't able to take him up on that offer as we both had work the following Monday.
After you're done freshening up, drive to Surfers Paradise and head to Ripley's Believe It or Not! Museum.
Be sure to check for discounted tickets on Groupon. We ended up getting tickets for $15 each (tickets are normally $24.90 for adults).
I absolutely loved Ripley's Believe It or Not! Museum even though I had been to one in Korea a few years back. There's just something so fascinating about Robert Ripley. How did he manage to travel to distant lands and befriend so many people of different backgrounds in the 1900s?
Once you get a bit peckish, head to Palazzo Versace Hotel for high tea.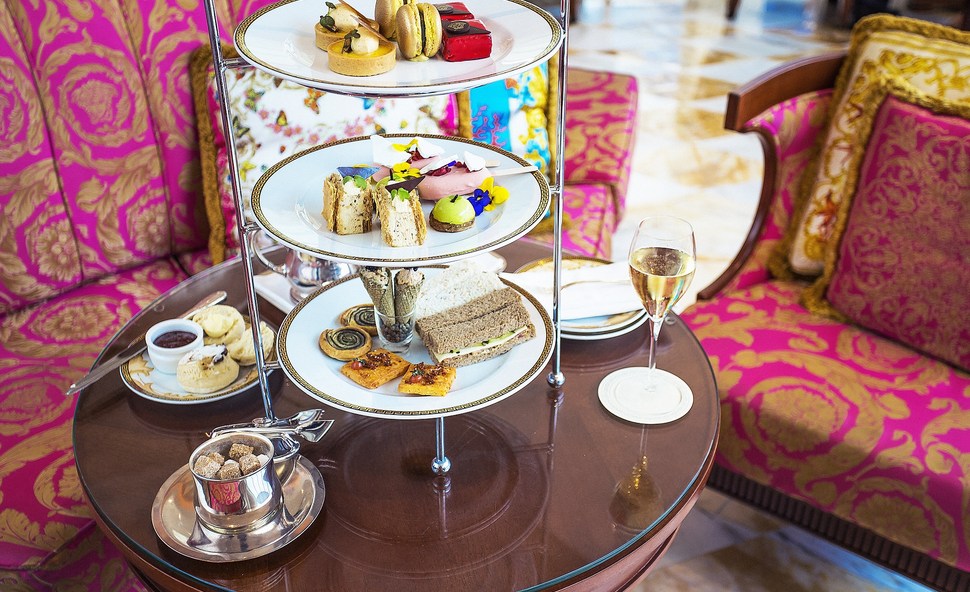 High tea is available between 11am to 5pm on weekends and you must be dressed in smart casual (no thongs). Pictured above is the champagne high tea which is $75 per person. We found this to be quite expensive so we ordered the savoury and sweet tasting plates that came with tea or coffee.
After high tea, head back to Surfers Paradise for the Infinity Attraction, a spot of shopping at Cavill Avenue and sunset at the beach.
The Infinity Attraction bombards your senses with atmospheric sounds, dazzling lights and interesting aromas as you wander through the series of 20 unique environments. Tickets are cheaper online so check their website prior to visiting.
For dinner, you can either book Dracula's Cabaret (a vampire-themed theatre and dinner extravaganza) or go to Miami Marketta (an artsy undercover market with street food, drinks and live music). We opted for the latter.
On Saturdays, Miami Marketta kicks off at 4pm and ends around 11pm. Entry is free and it's family-friendly. Be sure to check out their website to see who's playing!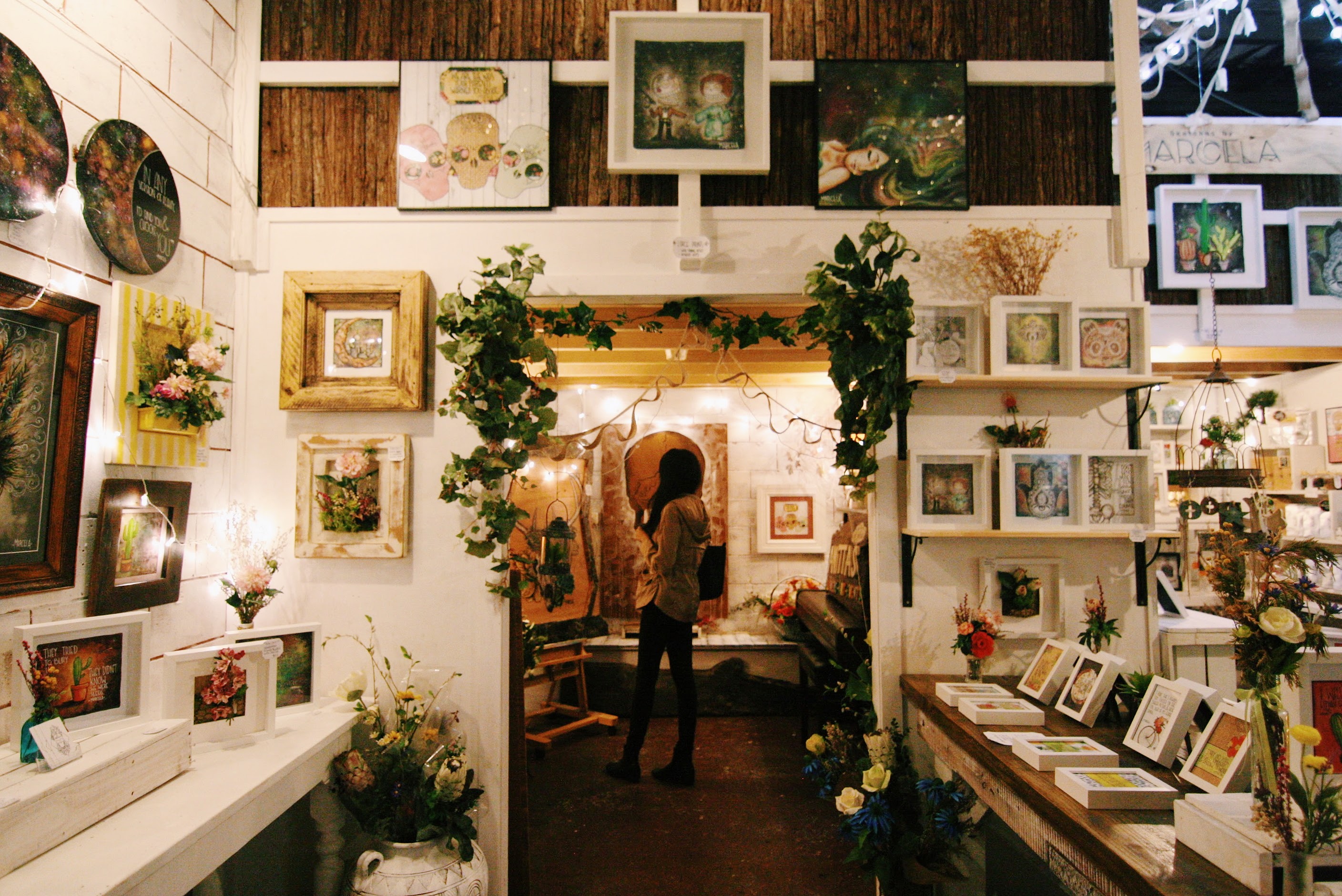 On either side of the main walkway, you can duck into these cute little boutique stores  full of trinkets and art. There are also quite a few bars and sit-down restaurants if you're not feeling the street food.
Sunday
Wake up for sunrise at Miami Beach.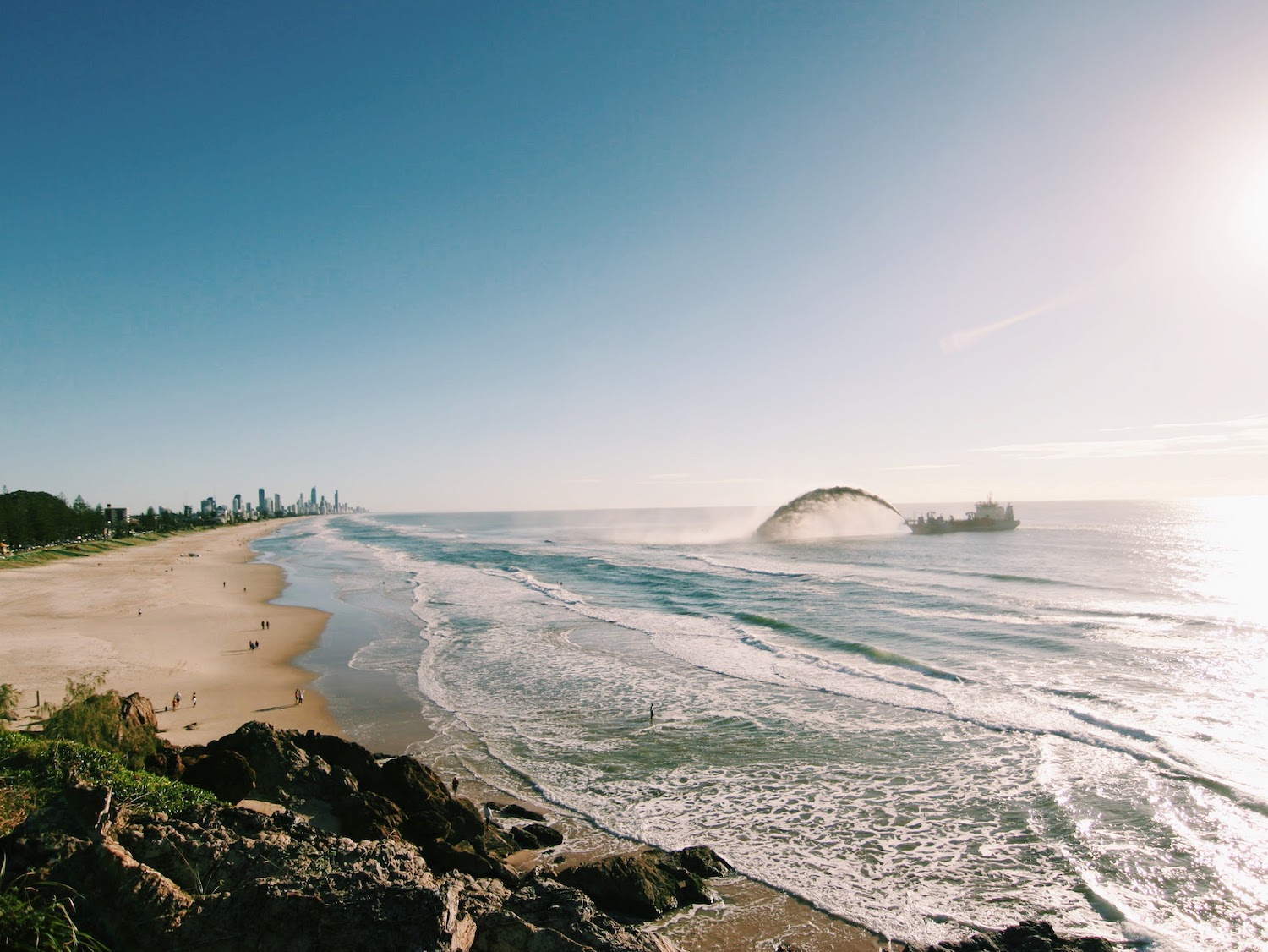 Start at Don Macsween Park and watch the nourishment project work its magic as it pumps sand back into the shoreline. Continue up the walking trail to Mick Schamburg Park for panoramic views of the coast. Here's a handy map:
Next, grab brekky on the go at Piccolo Espresso (next to the entrance of Don Macsween Park). Start driving to Mount Tamborine.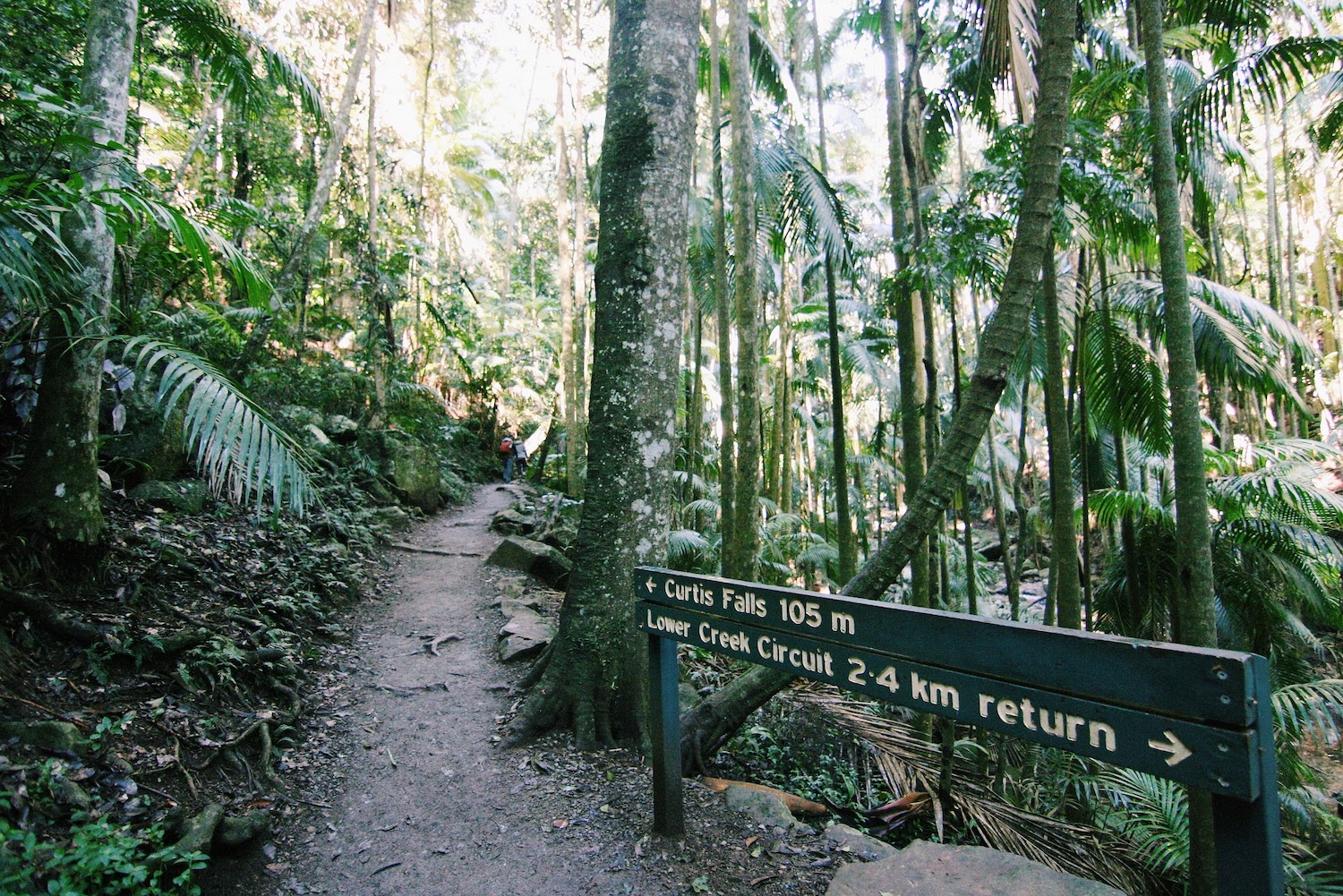 It takes approximately an hour to drive to Mount Tamborine from Miami Beach. Park at the car park just off Dapsang Drive for easy access to Curtis Falls Track.
Immerse yourself in nature and hike to Curtis Falls.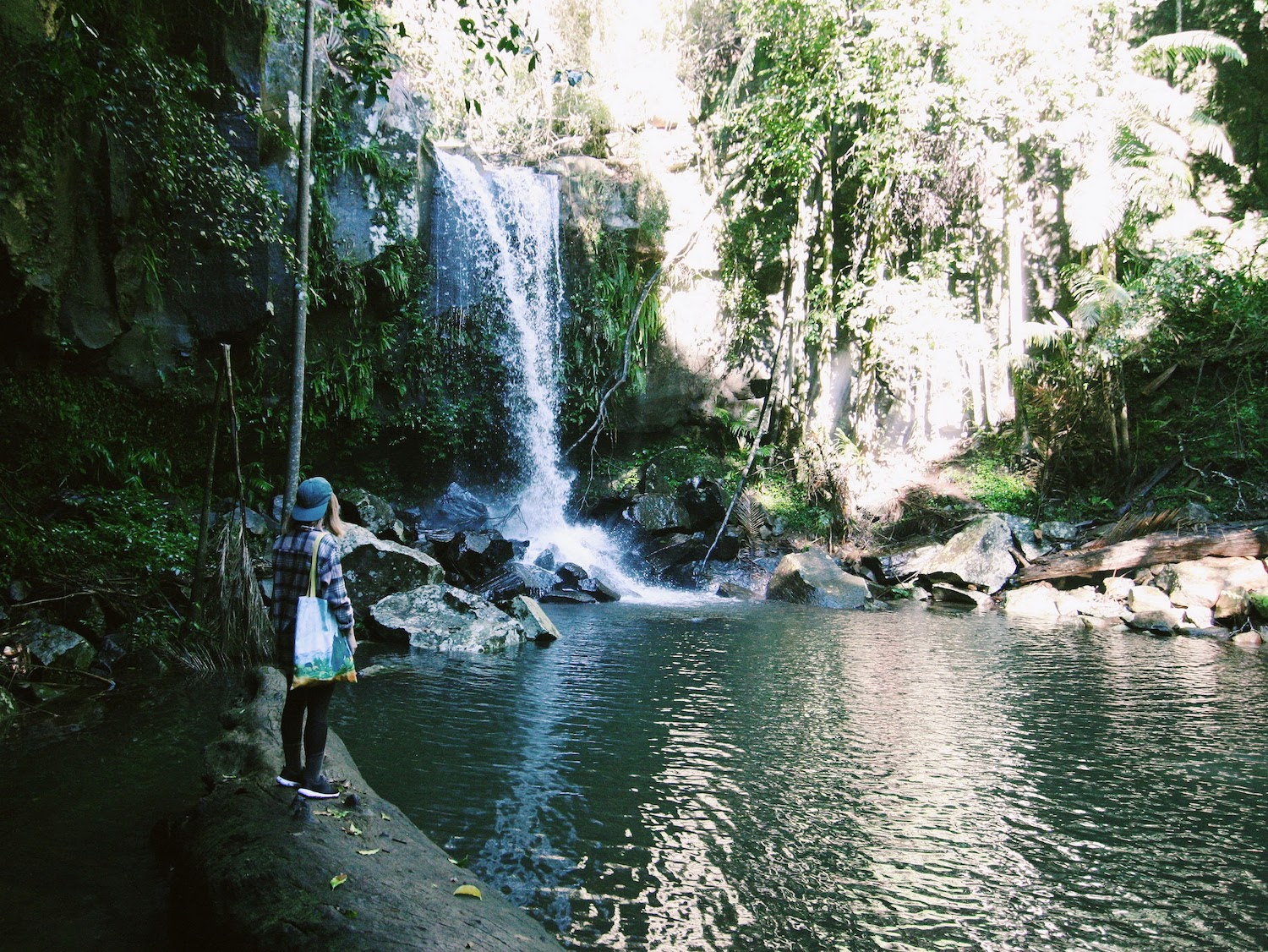 Curtis Falls Track offers an easy 30 minute return walk to Curtis Falls (pictured above). The temperature drops slightly as you enter the wet eucalypt forest so be sure to bring a light jacket.
After the hike, stop by Curtis Falls Ice Creamery and Lolly Shop for some much needed sugar.
Continue to Hilda Curtis Rainforest Walk then explore Gallery Walk.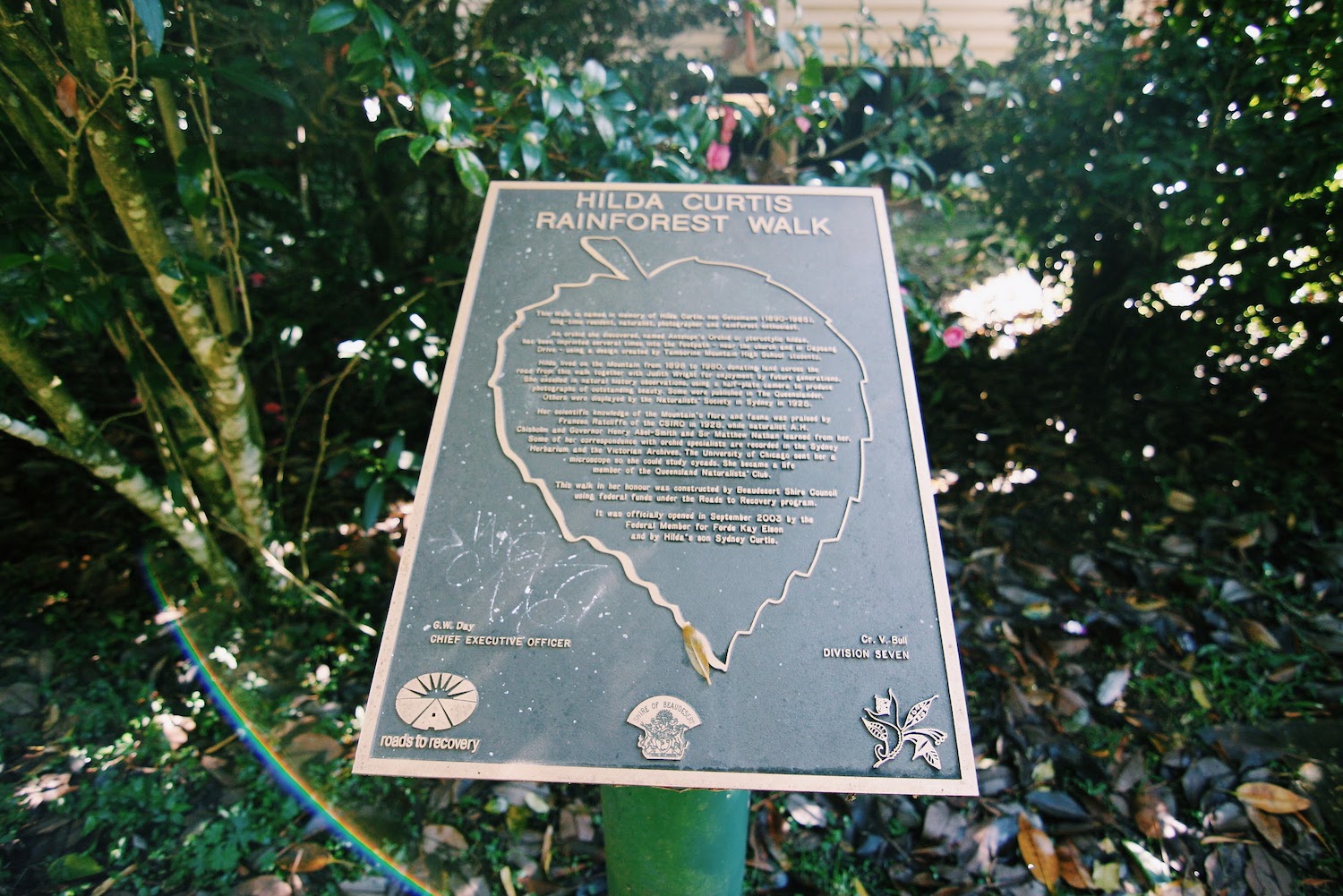 Gallery Walk features over 60 art, craft, vintage and gift stores. There are also a plethora of cafes and specialty food stores (think fudge and tea) if you need a little snack.
If you have some extra time, you can also visit Tambourine Mountain Botanic Gardens (2 minute drive from Gallery Walk). The Gardens were established in 1983 by the Tamborine Mountain Garden Club and are mostly maintained by volunteers. Admission is free but if you do visit, be sure to leave a small donation!
Next, head to the Glow Worm Caves for a tour (5 minute drive from Curtis Falls Walk car park).
While tours of the glow worm caves are available every 30 minutes from 10am to 4pm, they fill up quickly on the weekends so be sure to book ahead of time. Tours cost $12 for adults and $6 for children aged 4 to 12 years old.
After the Glow Worm Caves, stop over at Robert Sowter Park for beautiful views over the Diving Range. You might even see a few hang gliders zoom off into the horizon!
For lunch, drive to Carrara Markets and do some light shopping while you're at it.
Carrara Markets is the largest marketplace in Australia, boasting over 400 food and variety stalls and attractions. You can eat your way through the market, peruse through art and souvenir stalls or visit attractions like Carrara Mini Golf, Reptile Kingdom Australia and Family Fun Lane. Personally, my favourite stall was Vintage Lane for the eclectic antiques and trinkets. I scored a cute dress for $10 and 5 vintage postcards for $4!
Carrara Markets is open every weekend from 7am to 3pm and is located at the corner of Gooding Drive and Manchester Road in Carrara, Gold Coast.
If you have time before your flight, head to SkyPoint Observation Deck to relax and drink in the gorgeous sunset.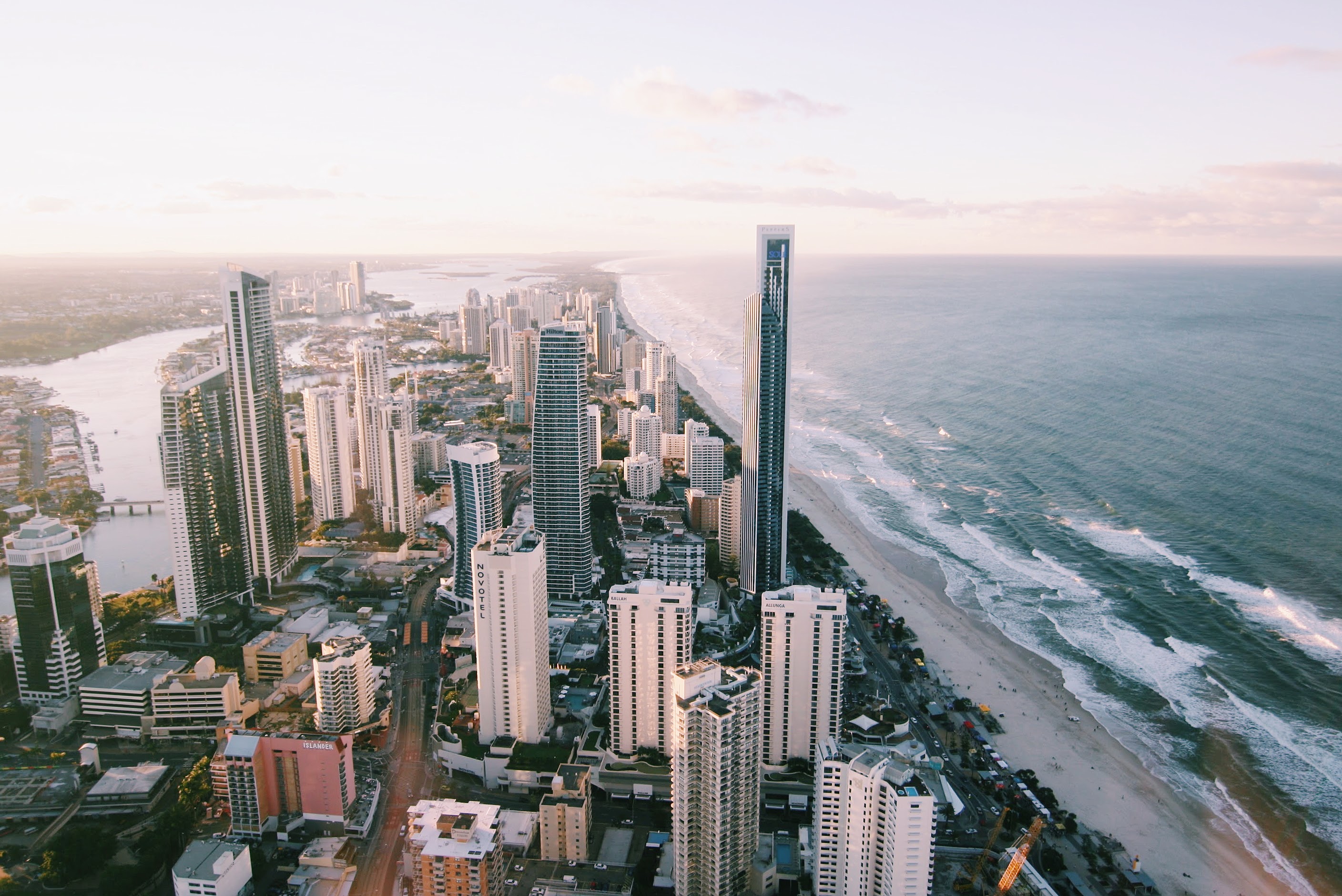 SkyPoint Observation Deck is located on level 77 of the Q1 Building in Surfers Paradise. You can grab a bite to eat from the restaurant, listen to live music, read up on the history of the Gold Coast, take in panoramic views of the coast and hinterland and even climb the building!
General admission tickets start from $24 for adults and $14 for children aged 3 to 13 years old.
Summary of How to Make the Most of a Weekend in the Gold Coast
I know, I know. It's a lot to take in. So here's a summary of How to Make the Most of a Weekend in the Gold Coast:
Saturday
Ripley's Believe It or Not! Museum
Palazzo Versace Hotel for high tea
Infinity Attraction Gold Coast
Shopping at Cavill Avenue and sunset at Surfers Paradise Beach
Dinner at Dracula's Cabaret or Miami Marketta
Sunday
Sunrise at Miami Beach
Hike from Don Macsween Park to Mick Schamburg Park for amazing views
Get some brekky to go and drive to Mount Tamborine
Hike to Curtis Falls
Check out Curtis Falls Ice Creamery and Lolly Shop
Do the Hilda Curtis Rainforest Walk before checking out the Gallery Walk
Take a tour of the Glow Worm Caves
Drive to Carrara Markets and have lunch there
Relax at SkyPoint Observation Deck and watch the sunset
If you enjoyed this blog post on How to Make the Most of a Weekend in the Gold Coast, be sure to let me know in the comments below!
You might also be interested in Top 10 Short Day Trips From Sydney and How To Go To Singapore (And End Up in Melbourne Instead). Alternatively, you can follow my other misadventures on Facebook and Instagram too!