I travelled from West Coast to East Coast USA by train in February of 2016 for only $223.
This equated to approximately $300 AUD due to poor exchange rates. From memory, this was roughly equivalent to my flight back (from JFK to LAX).
I digress.
This train trip was definitely worth the dollar dollar bills I forked out and was nothing short of epic. I started from Union Station in Los Angeles, made a stopover in Union Station, Chicago then arrived in Penn Station, New York.
And so begins the tale of two Unions and one Penn:
West Coast USA: Union Station, Los Angeles to Union Station, Chicago

This leg of my West Coast to East Coast USA train trip took two days and set me back $138. I spent approximately 43 hours inside the Southwest Chief as it chugged across mainland USA. It made me feel all sorts of stir crazy but the scenery was so diverse and gorgeous that I'd definitely do it again.
Goodbye Los Angeles Station!
Inside the Southwest Chief there are comfortable, spacious seats, overhead luggage storage, toilets in every other carriage, external sinks, a full-service dining car, a sightseer car and a lounge car.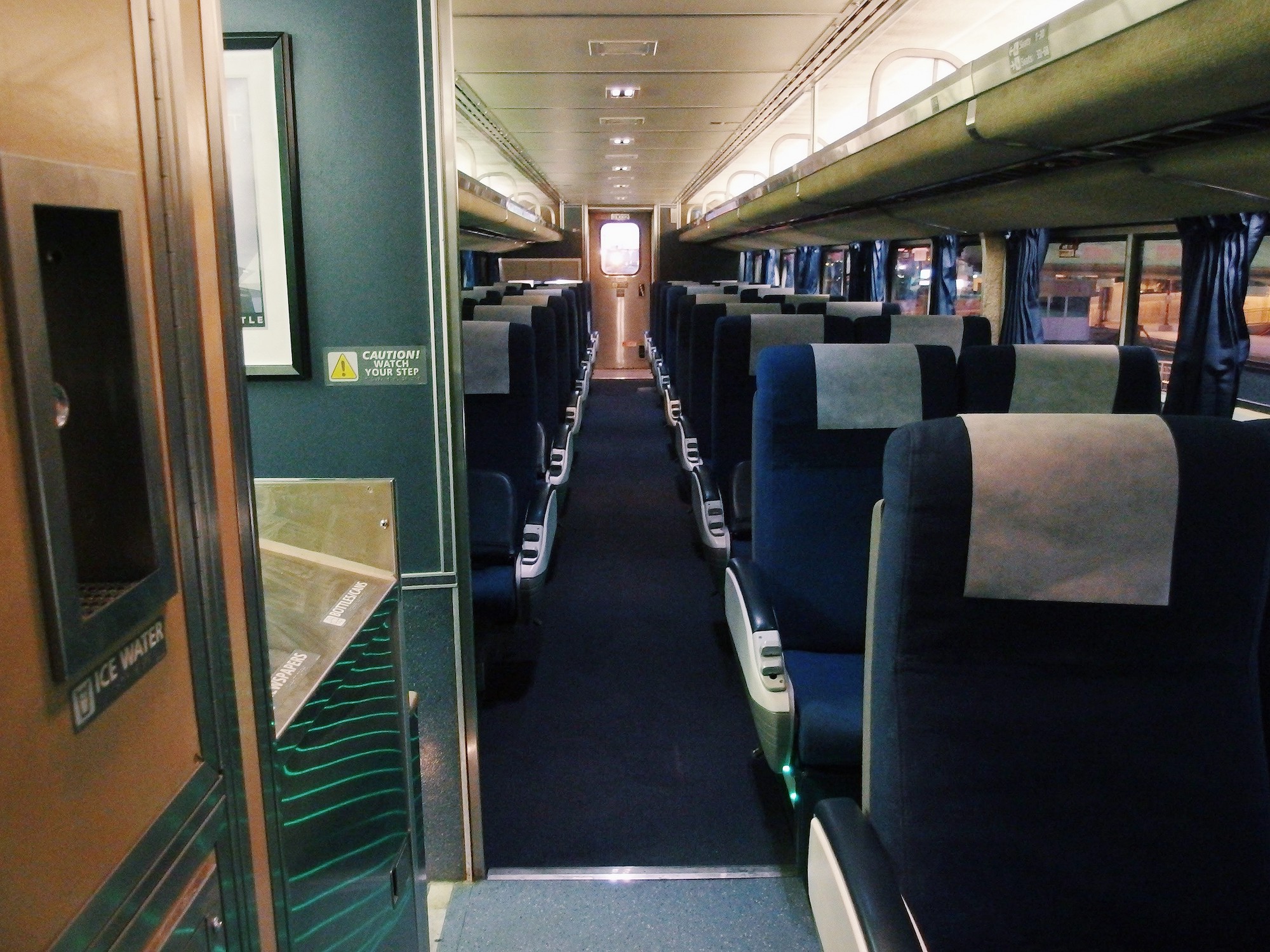 Soon after I boarded the train, I fell asleep and woke up hours later as the sun peeked over the horizon. I decided to go to the sightseer car to catch the sunrise.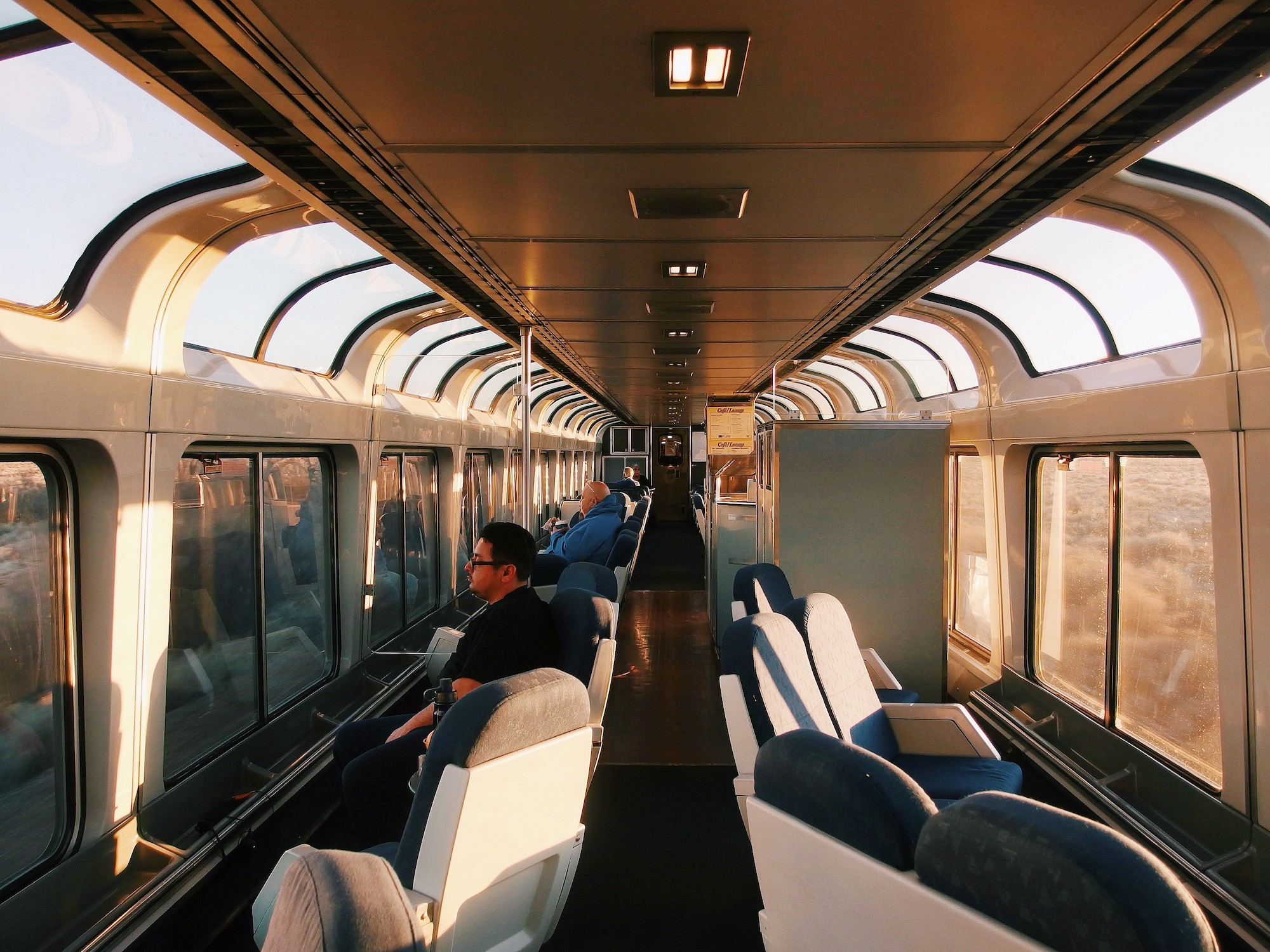 After that I went to the dining cart and ordered some breakfast. It was my first time in a communal dining space and it was so delicious and so much fun! I had grits, a croissant, scrambled eggs and lots of interesting conversation. 
I was seated with an elderly couple and a potato farmer from Idaho. The elderly couple were seasoned travellers and had biked across USA on a Harley Davidson in the 70s.
Meanwhile, the potato farmer was travelling across USA for the first time to visit his grandson in Chicago. He was a bit hard of hearing but super patient as I rambled on about how odd grits tasted compared to oats.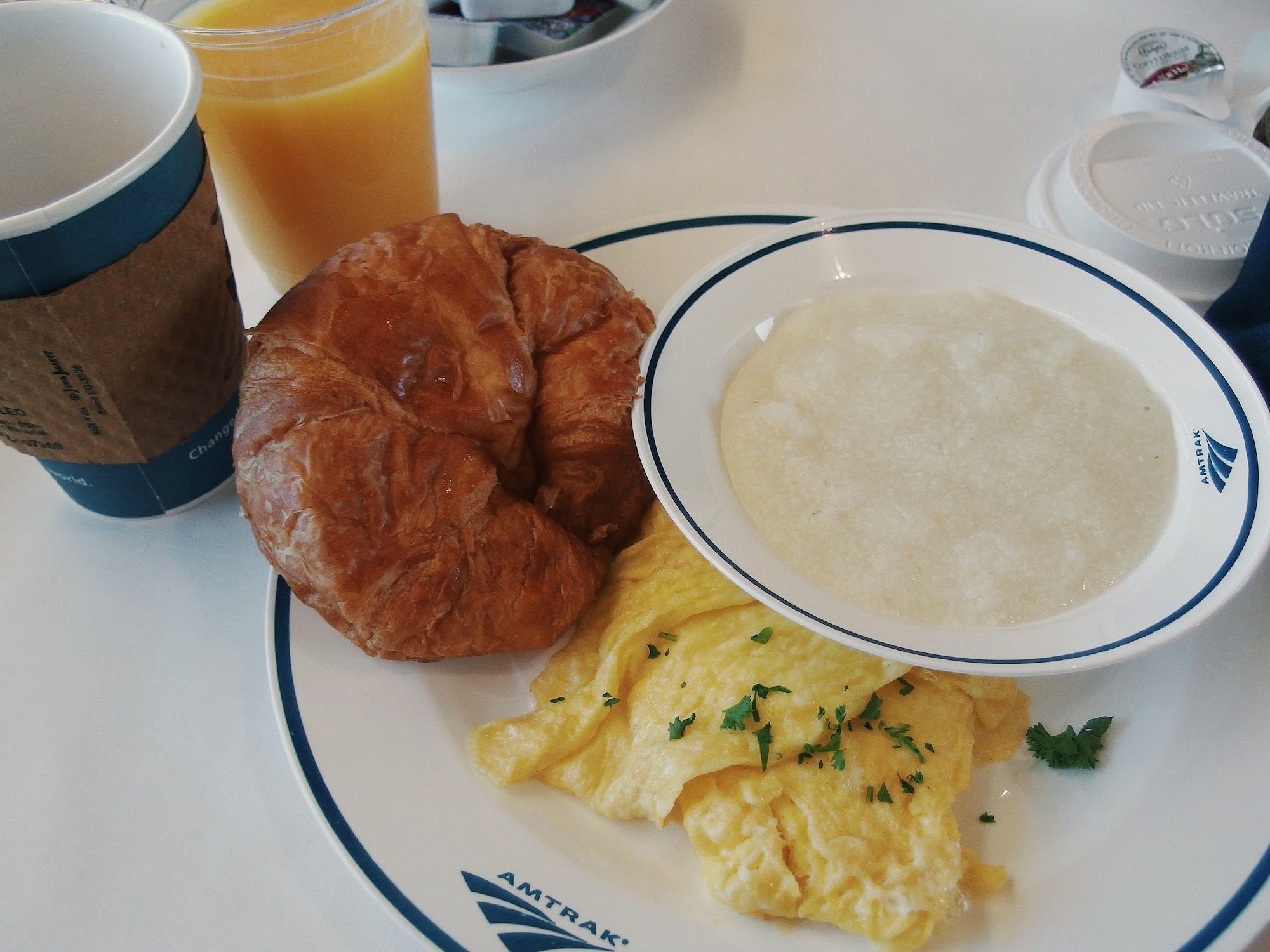 After breakfast, I went back to the sightseer car and took some photos of the scenery. Here's one from somewhere between California and Chicago (very specific, I know).
Just check out that blue, blue sky and wide, open land.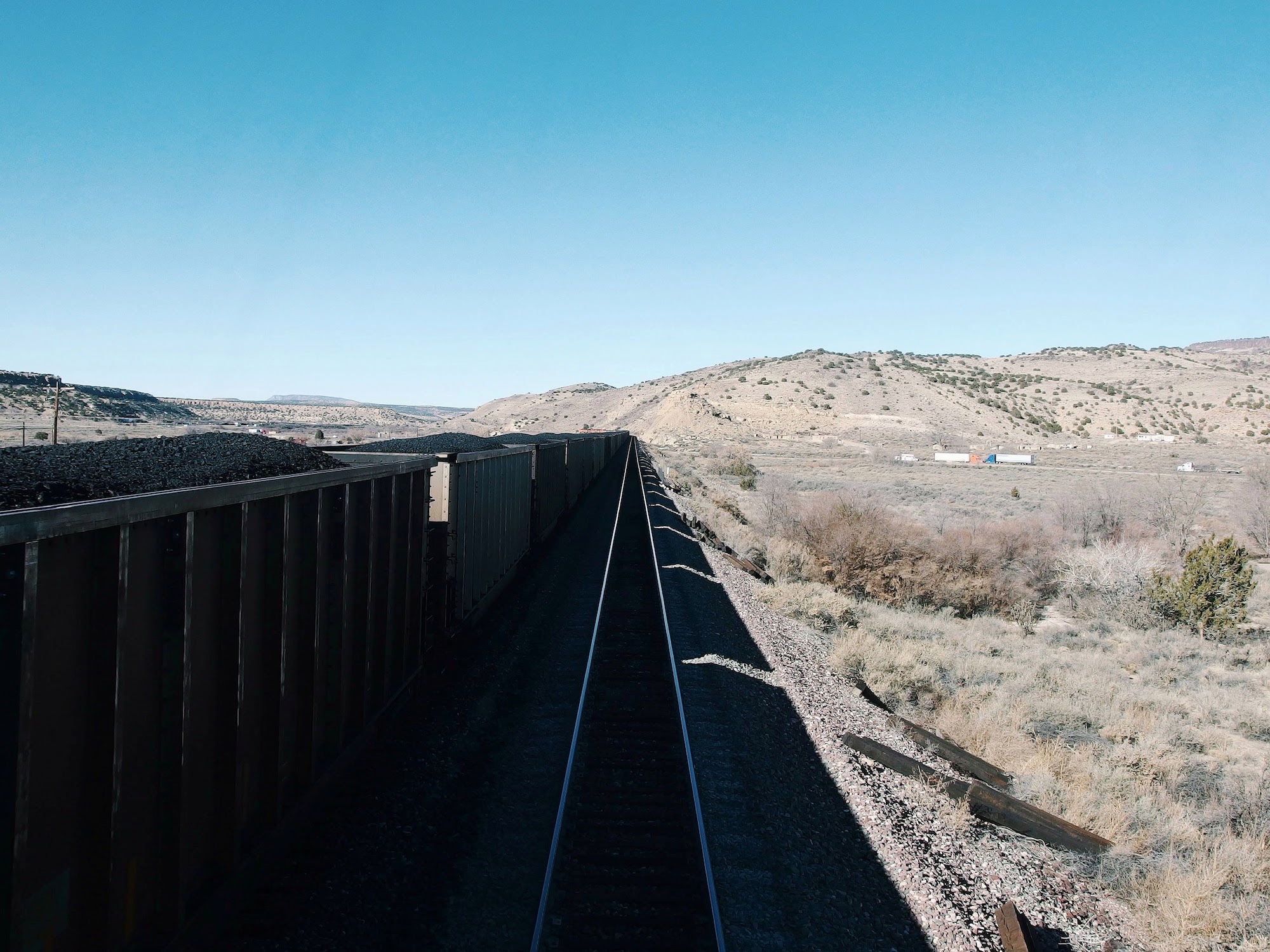 My reserved coach seat was so spacious that I had room to stow my 34L Deuter backpack (mind you I'm only 159cm). The seat also had an outlet and tray table for meals.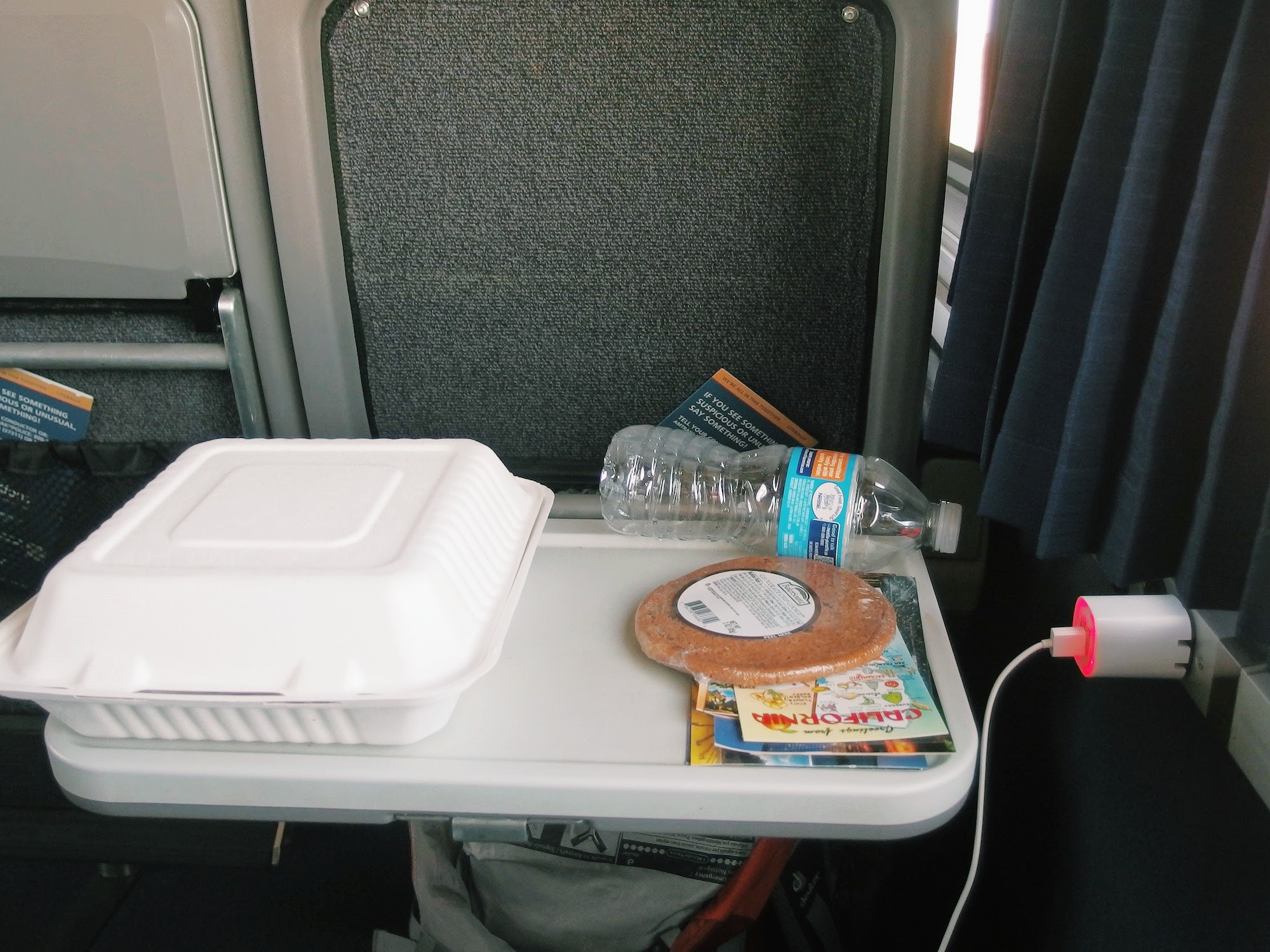 For lunch, I decided to order a turkey sandwich meal. It came with a bottle of water and a giant chocolate chip cookie (it was the size of my hand). 
Surprisingly, the 'chips' that came with the meal were Kettle chips. In Australia, 'chips' are french fries so I was expecting fluffy, fried potato goodness. Nevertheless, lunch was very decently priced and scrumptious!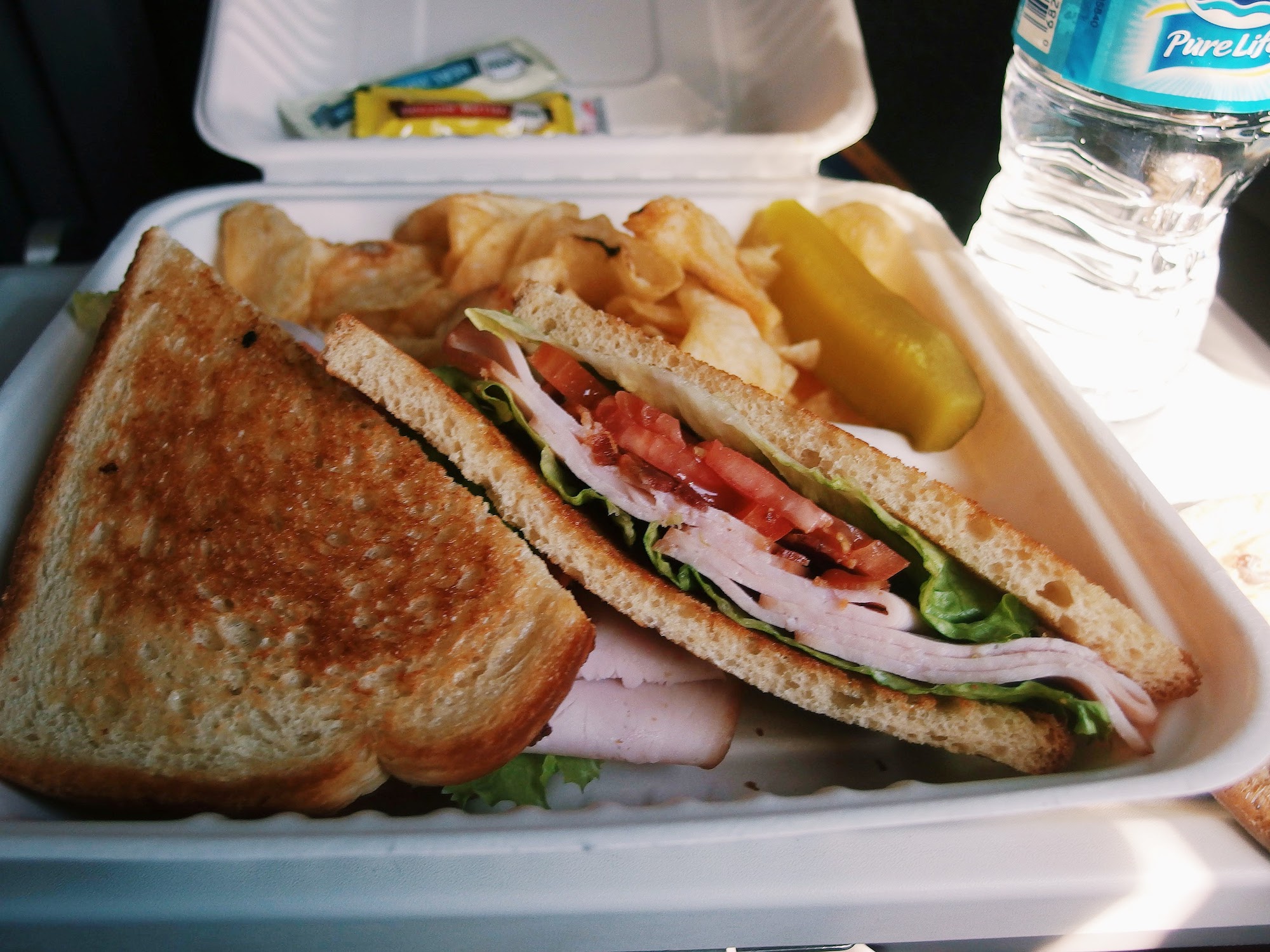 We continued chugging across the USA and soon enough, the temperature dropped and the landscape turned white!
Pro tip: Get to know the train conductor who looks after your carriage. I got a free cookie and on the second day, he didn't allocate anyone in the seat next to me so I could sleep on both seats!
The Long Awaited Stopover in Chicago…
43 hours later, I arrived in Union Station, Chicago. It was glorious to touch my feet on soil (snow) again and breathe in the crisp, cold air.
But my expectation of Chicago had long been shaped by cinema…
Expectation:
Reality:
…The reality was a harsh minus 16 degrees celsius.
Soldiering on, I spent three days in Chicago soaking up the art and culture and chilling (literally) with some friends that I had met in South Korea. Here are some quick pictures:
The Bean in all its bean-shaped glory. I thought that was the name of the sculpture but the official name is actually Cloud Gate for the way it reflects the sky.
Inside the Museum of Contemporary Art Chicago. You can opt to pay the suggested $12 admission (support art!) or walk in free like many people did.
No Chicago trip is complete without going to the theatre! I went and saw Another Word For Beauty at the Goodman Theatre and it was beyond amazing!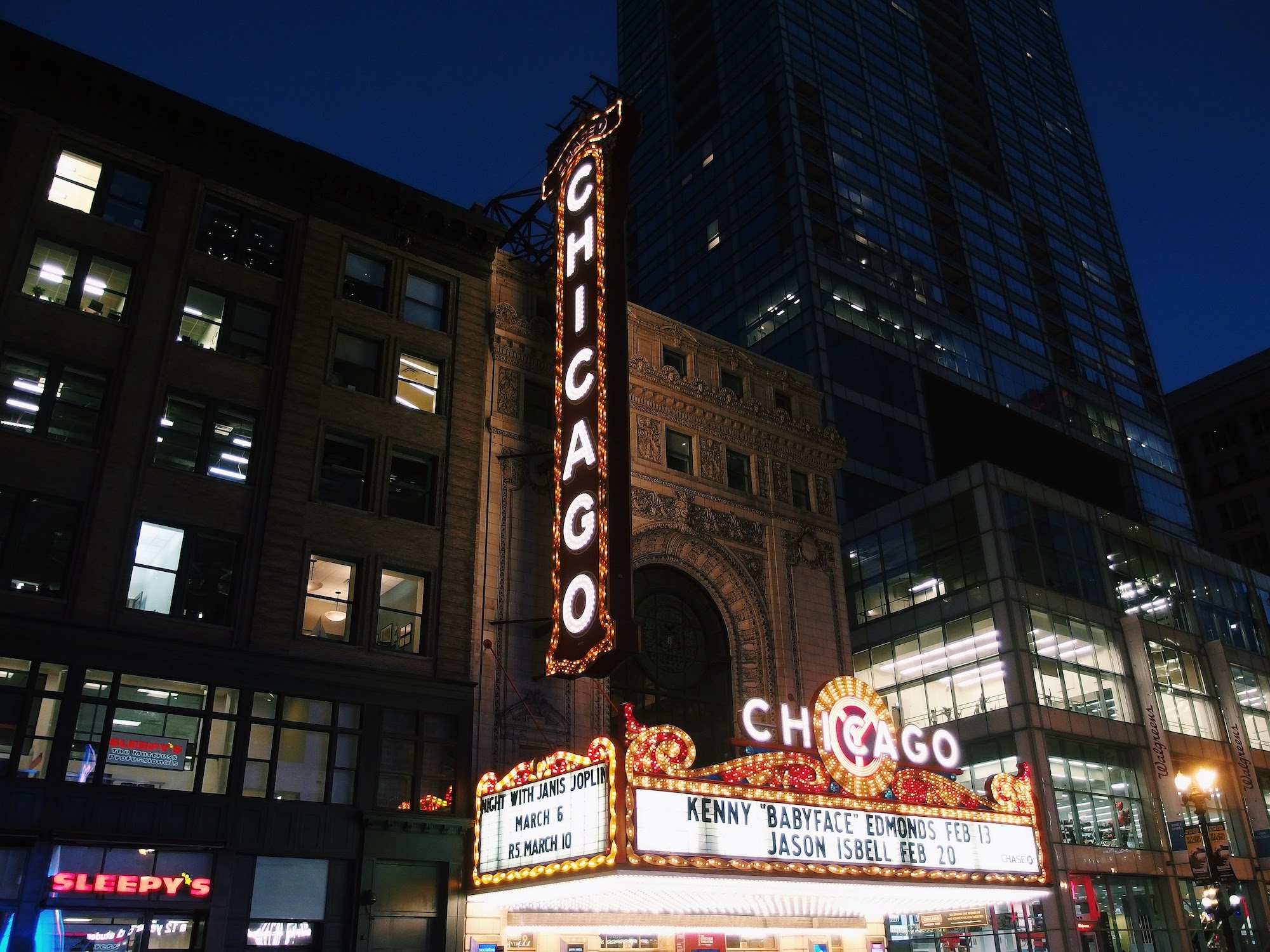 The Lincoln Park Conservatory was a beautifully serene way to escape the cold. The Conservatory features rooms full of ferns, orchids, palms, spring flowers and much more.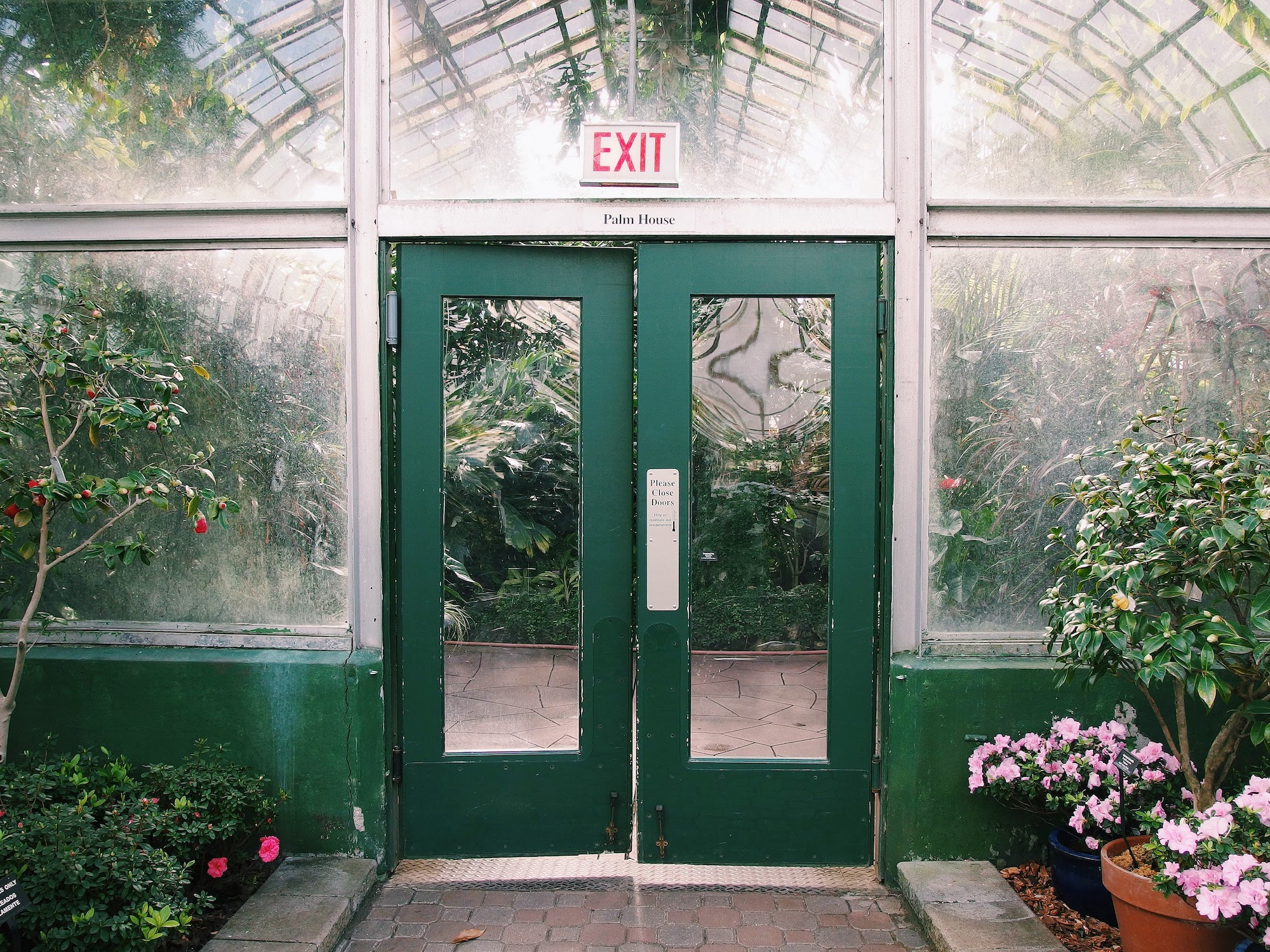 I also went to Lincoln Park Zoo which was so much fun (mostly because it was free and completely empty). I went to the aquarium and found Nemo and Dory, checked out the African Safari area and got freaked out by a roaring tiger and a man dressed as a yeti. Then I got distracted…SQUIRREL!
East Coast USA: Union Station, Chicago to Penn Station, New York
Goodbye Chicago Union Station!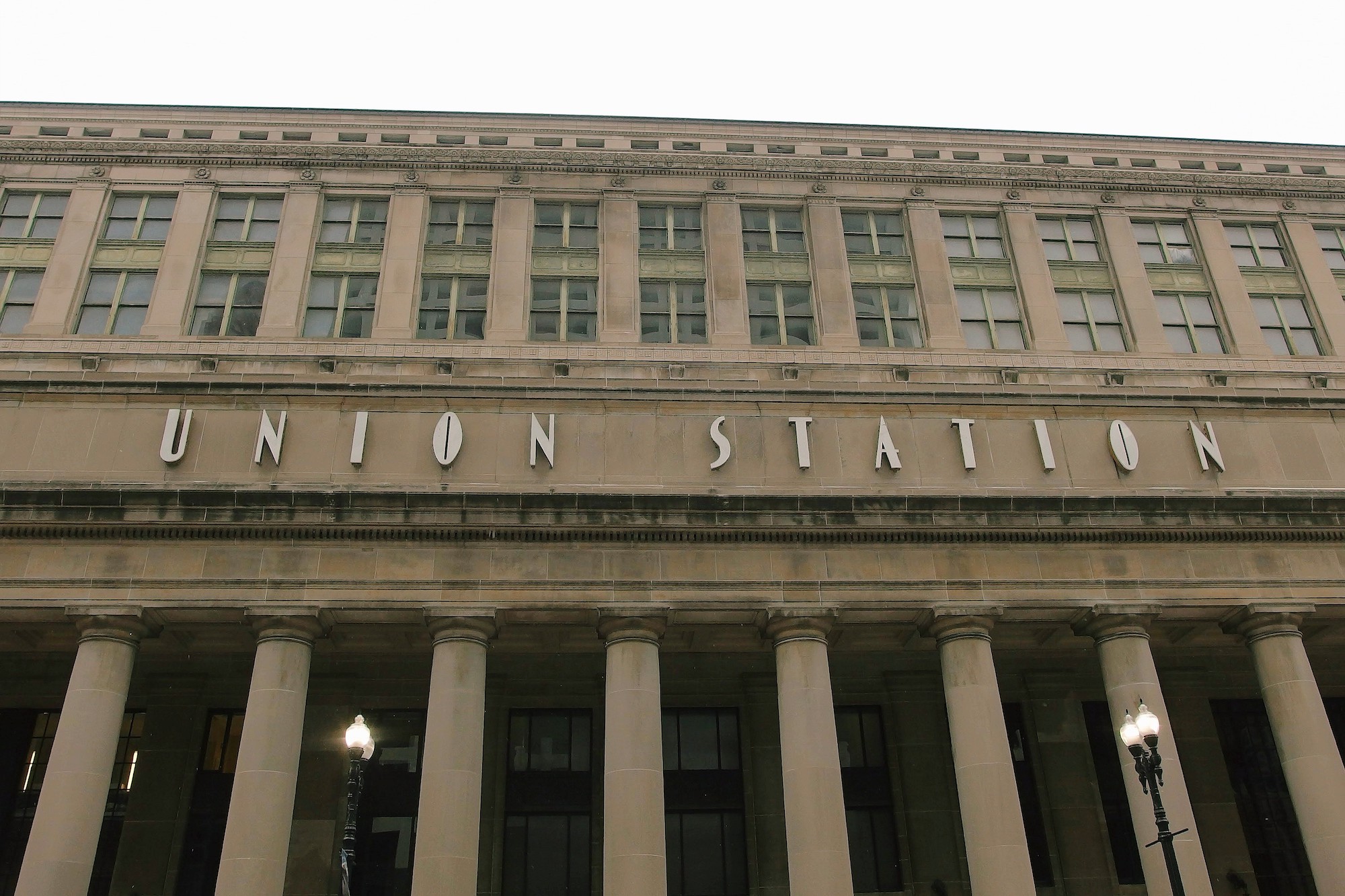 When I boarded the Lake Shore Limited bound for New York, I remember thinking "this leg won't be so bad. 21 hours is nothing compared to 43 hours. What a piece of cake. In fact, I've probably become a seasoned train traveller by now."
How wrong I was.
At the time, I was reading Turn Right at Machu Picchu by Mark Adams and all I wanted to do was go hiking and be outdoors. I ended up chatting to anyone who would listen because well, I was going slightly insane cooped up.
I met a Thai dude who was studying in the mid-west of America and an elderly hippie who loved to reminisce the "good ole days". But the most interesting person was this chatty pregnant lady sitting next to me. The last time she had seen her boyfriend was during Christmas (it was now February) and she was moving to Pennsylvania to be with him. The problem? He didn't know she was pregnant.
Dramas aside, I bonded with her over long distance relationships and really admired her for her optimism and courage.
After that I ducked into the snack cart to read. Can we have a moment of appreciation for this brand of hotdog? It was the juiciest, tastiest sausage I've ever had (please stop thinking dirty).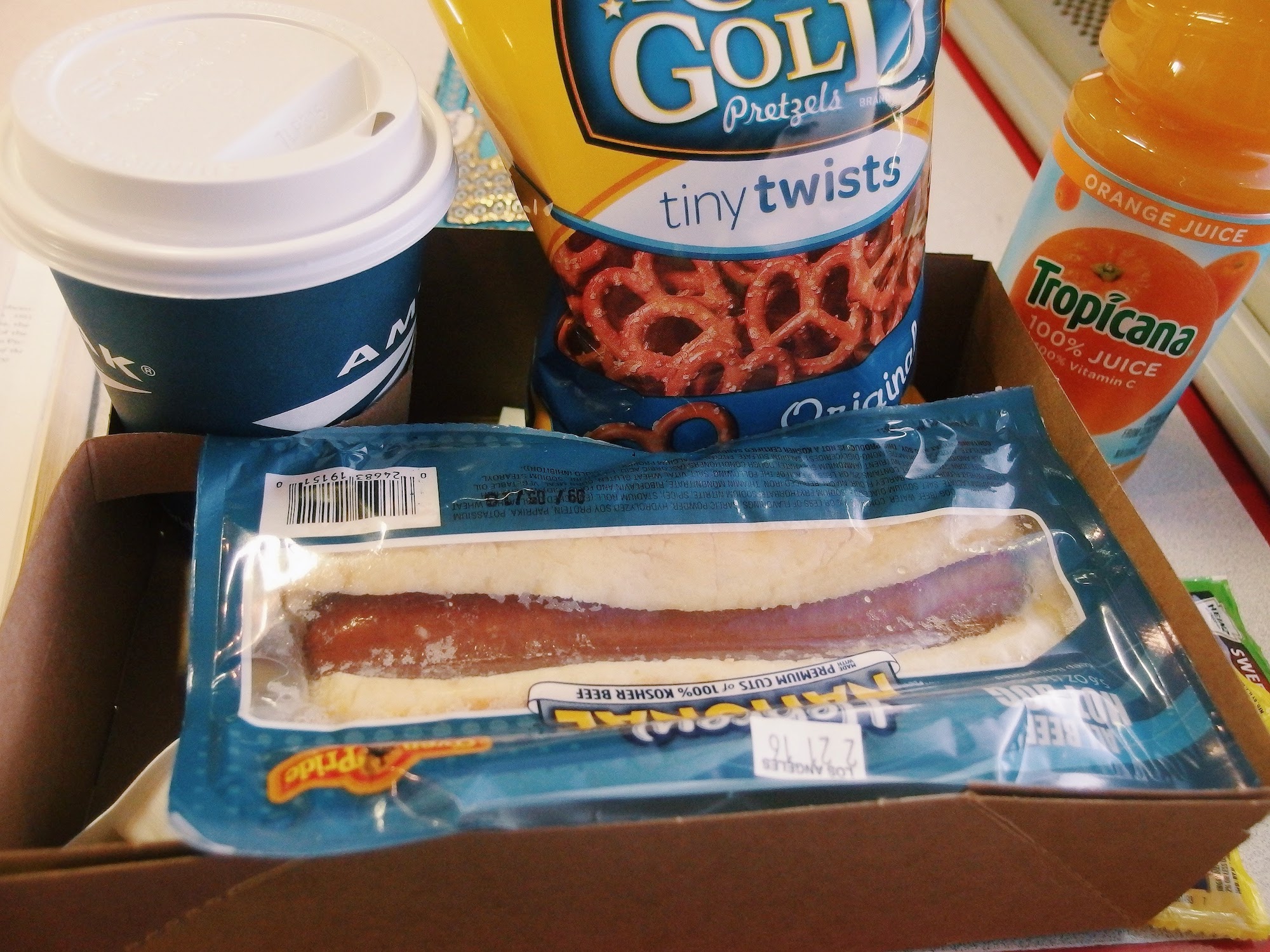 The Big Apple
21 hours later we pulled into New York Penn Station. I was finally in the Big Apple! One of my biggest motivations to go to NYC was to stay with a lovely couple I met on a plane bound for Nepal, but that's a story for another time!
Here's the walkway to exit Penn Station. The nearest subway is outside the station and a few blocks down.
Walking towards Top of the Rock the next day! It was minus 10 degrees celsius and I ducked into Starbucks twice on my walk there. On a side note, I became addicted to hot chocolates from Starbucks and $2.50 New York style pizza.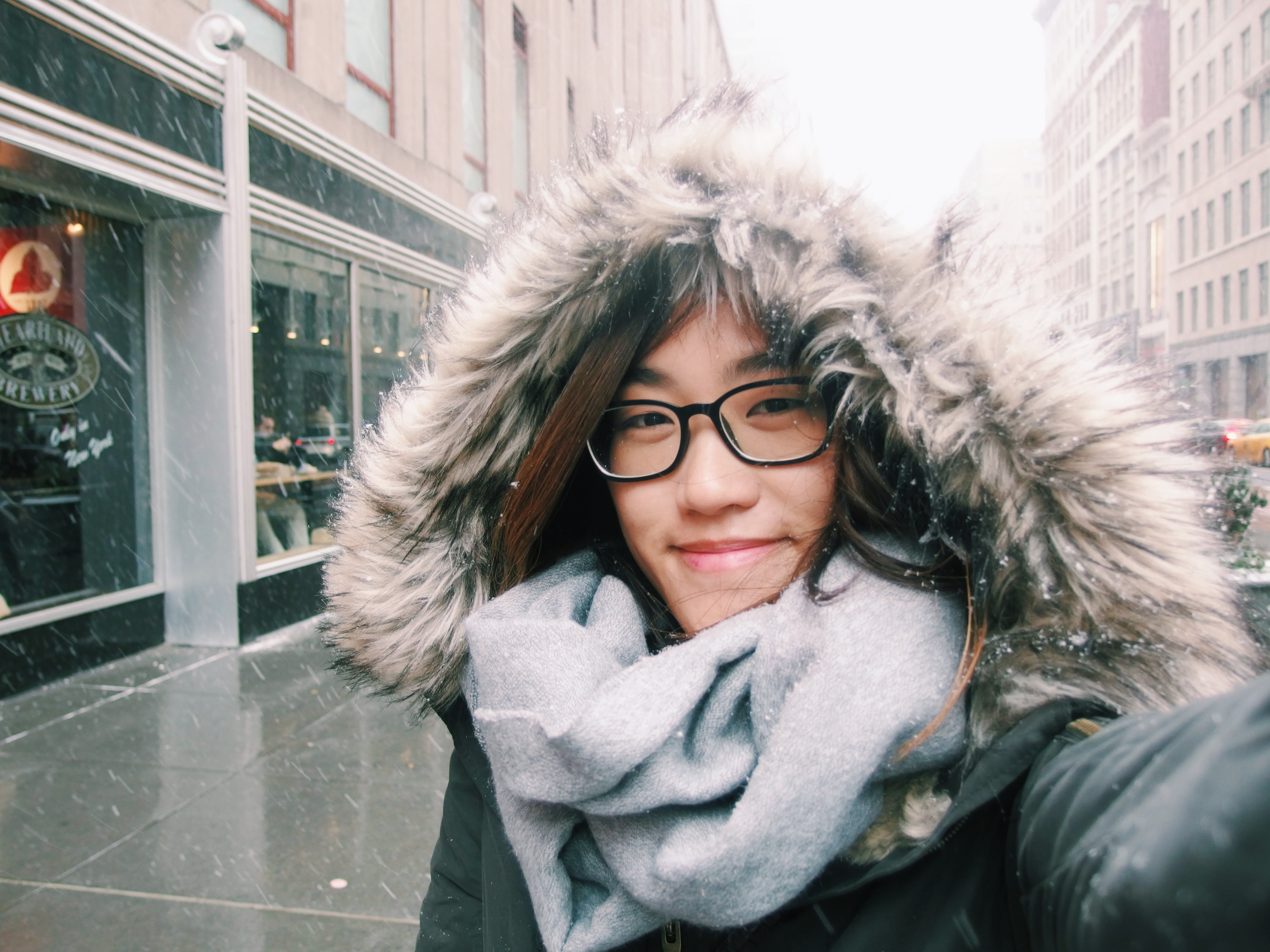 Trip Planning via Amtrak.com
If your'e keen to do a trip like this, it can get a bit overwhelming since the USA is a big, big country with many, many train routes. I recommend planning your trip around your transport and booking your Amtrak train tickets online in advance. This will save you the stress and will help you avoid headless chicken syndrome.
For those who are keen to just get from A to B, the 3000 mile (roughly 4828 kilometres) train ride takes about four days, three nights. Alternatively, you can make a stopover like I did. There are quite a few ways to do this: choose from multi-ride tickets, USA rail passes or multi-city tickets on the Amtrak website.
You may think that $223 is quite cheap to go from West Coast to East Coast USA by train, but you can actually do it for cheaper. According to The Man in Seat 61, you can travel coast to coast for $186 (no stopovers) or follow Derek Low's itinerary for $213 (with multiple stopovers).
If you enjoyed this post or have any questions about West Coast to East Coast USA By Train, let me know in the comments below! Otherwise, check out my recent posts on Documenting vs Experiencing and Top 10 Short Day Trips From Sydney.
Want more? Be sure to follow me on Facebook and Instagram too! I post most days and I'm pretty funny (so I think).